Consensual Blackmail Contracts
...available from the S.S.I.
OUR LATEST PUBLISHED CONTRACTS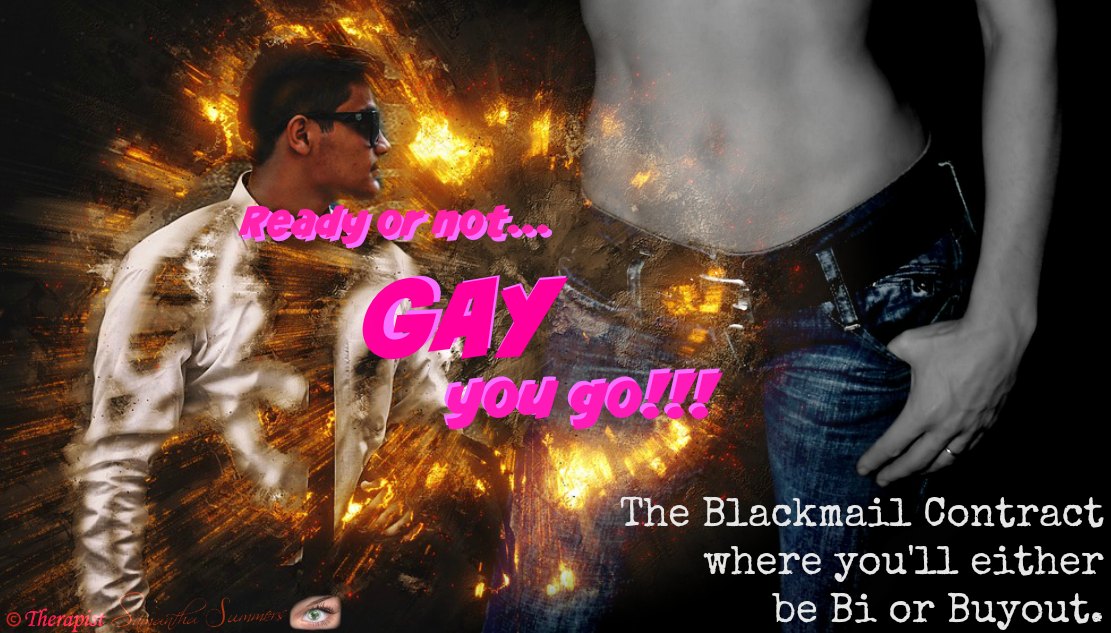 (A List of Available Erotic-Extortion contracts (Consensual Blackmail Contracts) can be found below the following Free'view Comparison.)
Free Preview (via image below) of one of four eroticized graphs/charts comparing all available Blackmail Contracts constructed by Therapist Samantha Summers™ (as of November 2014), being 13 in number, and other Personalized & Non-Blackmail contracts (a total of 20+ documents being detailed and compared in an "Infographic" Style):
All 4 printable full-color charts (including the above) in their full resolutions
are available for immediate download for only $2.99 (USD) here:
As of March 13th 2017, an updated version can be found here:

---
Detailed List of Available Blackmail Contracts
# of Unique Blackmail Contracts Available: 20 (as of October 31st, 2017.)
Click any on the following list to jump to that contract, or just scroll down this page.
Unique Contracts available by Therapist Samantha Summers™ via Niteflirt® (no previous purchase necessary):
XX. "Reverse Blackmail" (Making a Game out of Blackmail)
For more information on this Unique take on Consensual Blackmail, see its page here:
https://samanthasummersinstitute.org/ssi-extras/backwards-blackmail/
*(For Therapeutic Blackmail, see the "Constructive" form of Blackmail Contracts explained HERE.)
For a thorough introduction of the Erotic Extortion Fetish (Consensual Blackmail), click HERE.