The Samantha Summers Institute presents
a new set of the Fetish Trails™ series…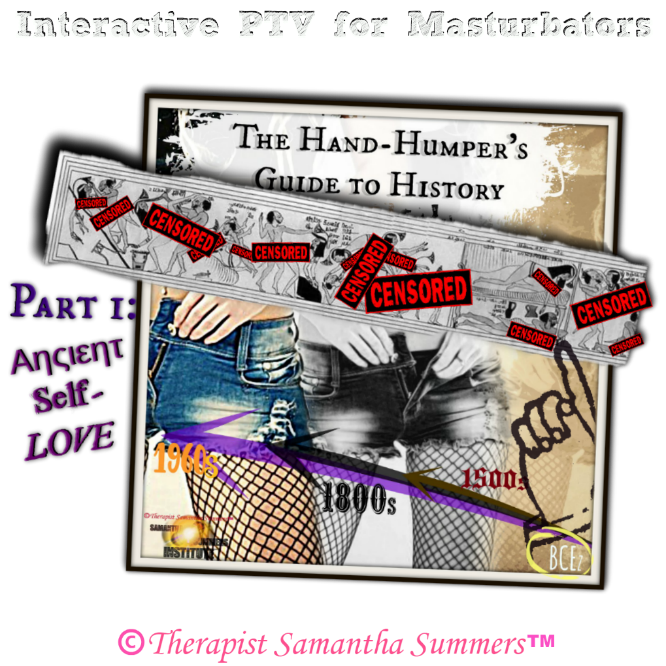 THE HAND HUMPER'S GUIDE TO HISTORY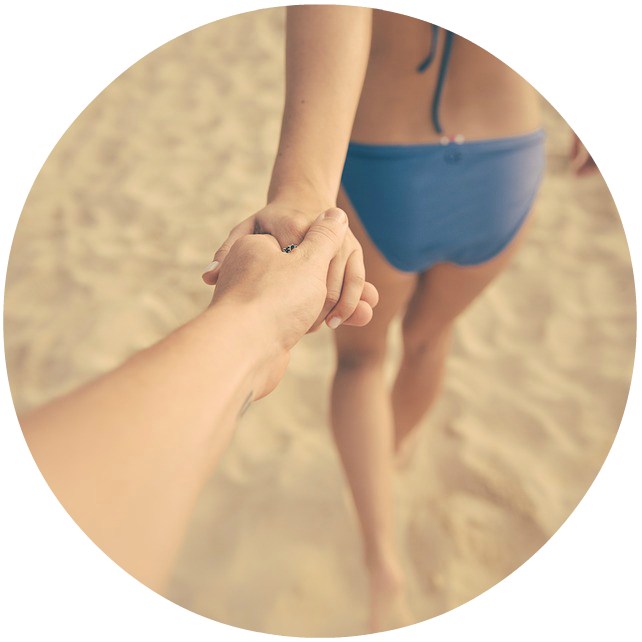 "Take my hand, that I may guide you to your Solo activity…"
I am quite sure that your hands have been busy, busy, busy;
doing all manners of matters affecting affairs on a global scale.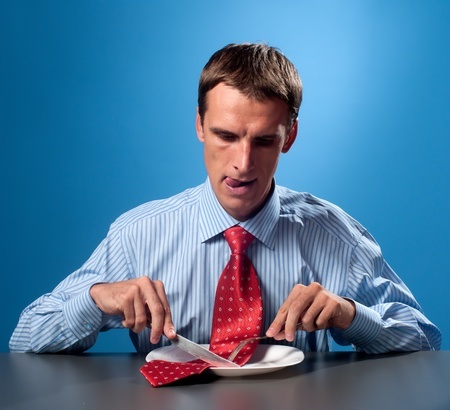 And so it is time to give them a break, and take a well needed rest.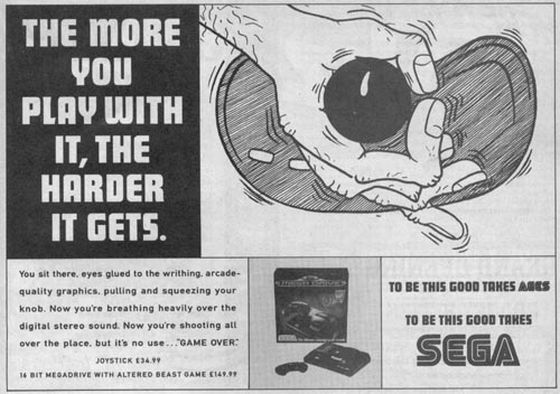 Follow me, now, along parts Six, Seven, Eight, and Nine of the diverse FETISH TRAILS; taking a trip along the timeline of an activity you may, just may, be familiar with…
MASTURBATION!
Autoeroticism
Self–Love
Etc…
The structured image below is an Image-Map for Plotting out this Leg of the Fetishistic Trailways. Thus, you are to navigate the portions of this sub-series by clicking on the numbered boxes within the image. There, you will be taken to the appropriate PTV Purchase Pages on Therapist Summers' Niteflirt® store.
(Some Mobile devices may improperly load the clickable regions of the following image.
  In this event, there are hyperlinks beneath the image which go to the respective pages.)
Presently, only the first segment along this timeline is available for purchase & participation (i.e. the 6th of the Fetish Trails). However, the others are in the works, so you should keep your eyes open for their release.
PART 6, our Starting Section of ANCIENT AUTOEROTICISMS, includes:
30 Erotic Images sprinkled throughout, which are both Arousing and Relevant.
4 minute long Retro Pornographic Fetish-Flick produced in the mid-1970s.
Numerous dependant side-routes along the journey, allowing for Replays.

…for only 25¢! Yes, you saw that right… this portion of the Sub-Series is just $0.25 USD!
Parts 1-5 of the FETISH TRAILS™ PTV Series remain available and at the ready for your Erotic Educational Enjoyment. They are presently obtainable as two separate bundles, that of parts 1 & 2, and the other containing portions 3, 4, and 5. Either, or both, bundles may be purchased through Niteflirt and are immediately accessible from start to finish. (It is advisable that you make use of the SSI's Product-Compatibility testing tool, which you can find further down on this page, prior to obtaining any portions of the Fetish Trails series.)
After you have purchased your access key to this Pay-to-View Product, you can enter it in the field below at any time…
This content is protected. Please enter the password to access it.
Gratis Javascript Tester Duo
NOTICE: Many of the Pay-to-Views available from the SSI require Javascript to be enabled in order to function.
If you are unsure, you may use our little test-code below compliments of the S.S.I.
TEST A: If you see nothing in the box below, everything is probably okay, but do TEST B to be sure...
TEST B: If the above box is empty, click on the button below to be proof-positive Javascript is enabled.
If you have clicked the button and are unsure whether or not it worked... then you DO NOT have Javascript enabled, plain & simple.