The Consensual Blackmail Fetish
"The Psychosexual Fetish where Power, Pleasure, Danger, Desire, Law, and Lust are all inherent."
Following is an introduction to the Sexual Fetishism commonly known as "

Consensual Blackmail

."
(For a list of Erotic Blackmail-based Contracts offered by the S.S.I. SEE THIS PAGE.)
"Blackmail"[1] itself is an illegal & criminal act which is punishable on the federal level ("the action, treated as a criminal offense, of demanding money from a person in return for not revealing compromising or injurious information about that person"). On the other hand, "Consensual Blackmail" is not criminal, nor illegal, in & of itself (despite being looked upon with a general overcast of contempt by the legal community[2]). Consensual-Blackmail, which can also go by Erotic-Blackmail (i.e. Eroticized Blackmailing), is in most cases a Psychosexual Fetish used for adult entertainment, sexual activities, arousing role-plays, et cetera. When Consensual-Blackmail becomes just Blackmail, and vice versa, is a land filled with debate.
The line between Legal Blackmail & Illegal Blackmail, if there even happens to be one per-se, is not only thin, but it also extremely blurred –clouded to such an extent that it can make one wonder if the entire Fetish is beyond the so-called ethical-line. There is no legal definition for Consensual Blackmail, nor is there a standardized (or generally accepted) definition for it. Most, as an overwhelming majority, of those who go by the title of a "Blackmailing-Dominatrix" fail to present a clear or meaningful meaning for their specialty. However, the Samantha Summers Institute™ (SSI) has adopted an unofficially accepted definition for this growing Sexual Fetishism. That current definition of "Consensual Blackmail" per the SSI is:
The act (generally concerning entertainment) of a person giving another person (or people) written (or verbal) permission to release (disclose) sensitive (potentially damaging) information (concerning the prior person), and/or agreed upon falsehoods/embellishments (concerning the prior person), if previously agreed upon actions (terms) are not met by the person (concerning the information).
–As defined by Nathaniel Kagan of the S.S.I.-F.D. in October of 2013.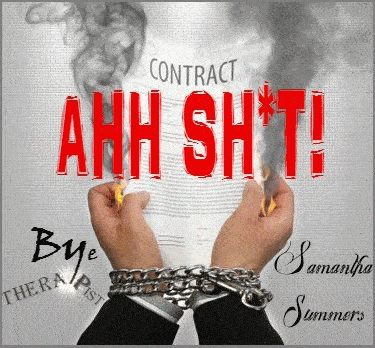 Despite this definition, the S.S.I. notes that the term "Consensual Blackmail" itself is an erroneous one, and that such needs to be publicly modified before any definition will be universally accepted. Such ideology is mainly held concerning the word "Consensual" in the term.[3] The SSI states that to use such a word in relation to the Fetish in question would be equivalent to the act of one having sex with someone else who is experiencing temporary psychosis ("Brief Psychotic Disorder") being deemed as a "consensual" act.[4] In stating that, the SSI is speaking, in part, of someone's lessened mental capabilities due to psychosexual arousal, externally-caused intoxication, confusion through excitement, lack of legal knowledge &/or counsel, not having comprehension of concerned terminology, implications &/or risks, etc. around or during the time which they give their supposed consent/permission to another.[5]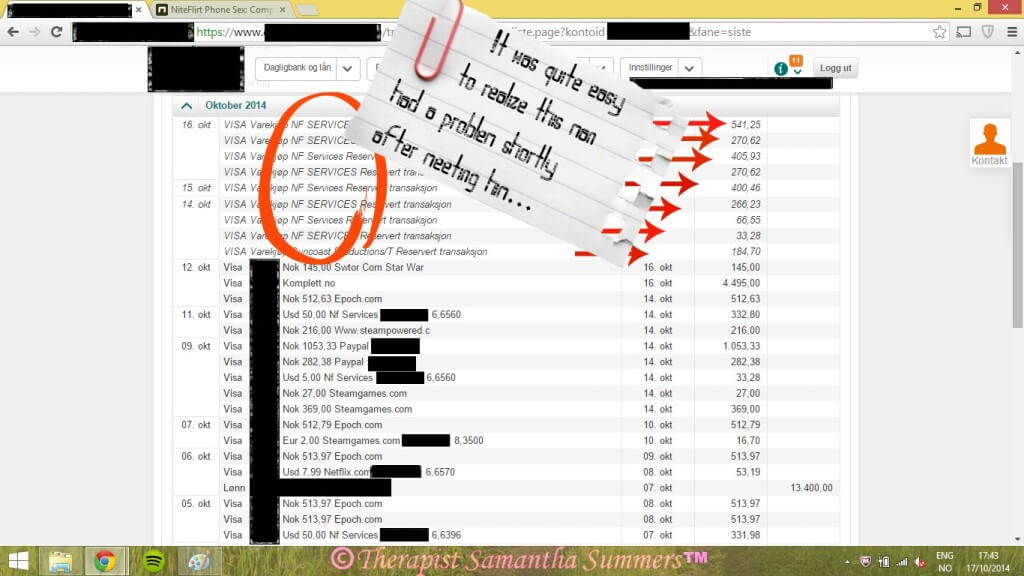 Due to the aforementioned, both the SSI and the NSG generally, though unofficially, use the term "Erotic Extortion" in place of ill-named "Consensual Blackmail." As the use of a term which is generally unknown to the public can cause unwanted confusing, the SSI & NSG often use the term "Erotic-Blackmail" in publicly distributed publications, classes, seminars, and the like. However, such replacement terms are temporary and are planned on being adequately & semi-permanently replaced in the future.
While it is quite commonly realized that "Consensual" & "Blackmail", when put together, is an oxymoron; though not spoken of frequently, so are "Blackmail" & "Contract", being connected as the contradictions of Legal & Illegal. Yes, when apart from one another, we find them in opposing corners of the legal boxing ring; but with a merging of two words often simultaneously comes redefinition (or at least an alteration of their meanings & linguistic weights). The problem with such is that the public at large are going to be at odds with such a turn-about sort of term.
Footnotes & References:
[1] Black·mail: n. "extortion or coercion by often written threats esp. of public exposure, physical harm, or criminal prosecution" (Merriam-Webster's dictionary of law. Merriam-Webster. 1996. pp. 634. ISBN 978-0-87779-604-6).
[2] Consensual Blackmail deemed as being of "Questionable Legality" by such. (In other words, Consensual Blackmail generally occupies a proverbial Gray Area within the world of Law.) In addition to sitting on a questionable border between legal & criminal, Consensual Blackmail (both the Fetish as a whole, and the individual services provided by Adult Entertainers, Fetishists, etc.) teeters on a weak board between the proverbial lands of Morality & Social Acceptability.
[3] However, the SSI furthermore holds to the thought of the word "Blackmail" itself being problematic (see the definition for the English word of "Extortion").
[4] "Thus the first prerequisite for consent is one having conscious-awareness of one's Self (i.e. someone's Will, or their so-called Nature). Psychologist Carl Jung titled this psychological state as "Ego-Consciousness". With our current knowledge of the human mind (brain), this threshold into Ego-Consciousness, for females, would be approximately between the ages of 19 & 24. Men (males), whose frontal lobes (Neocortex) develop slower, would have the line around the age of 25. The exact age depends upon the individual for both men & women. (Personally, my threshold age was mid-21.) Because consent is being based sternly around the Ego-Conscious, one can give verbal consent with a "yes", but the consent would not be actual if they are yet to pass the threshold. This Ego-Conscious threshold can be dove underneath after being ascended. This can be caused via narcotics or mental degradation. But one could also be underneath it at a specific moment due to certain actions, emotions, thoughts, etc. Examples are explanation and so let me explain through example. There is a woman who is a "prostitute", i.e. she is paid for acts of sexual gratification. She is mentally & physically addicted to a narcotic (let's say Heroin). She works as a prostitute in order to pay for the addiction. Thus when she steps over to an open car window, she is doing so because her body yearns for the narcotic and her mind is clouded (sunk below the threshold) by such yearning & the hope not to have the pain of withdrawals. So even though she initiates the act, voluntarily does the act, understands the reason for the act & takes the payment, because she is below the threshold, she is not giving actual consent. Thus the "John" should be charged with [negligent criminal action] in such incidents." –"The Book of Life: The Law from Life's Lips", Chapter 14 ("Our Nanny Nature"), unfinished/dormant project, written in 2010 by several members of the N.S.G. (via S.S.I. pen-names).
[5] The S.S.I. holds that "surety" of one's ability to give "consent" as being "unquestionably" of "competency" is virtually impossible. However, the S.S.I. states that the only "surety" is the "FOE™" (discovered in 2008): 

©. (Copyrights Legal Notice: "0^0+((∞^∞ )+(√(∞&-1)))=√(N&Y)" is the copyrighted formula discovered, created & formulated by the current head of the SSI-FD, Nathaniel Kagan. Both forms thereof have been reproduced herein with proper permission having been given by the aforementioned intellectual property-rights holder.)