Feminization Fetishism
NOTE: This is NOT a Porn site! Although parts of this website are aimed at sexual gratification (which includes pornographic imagery), this website's PRIME DIRECTIVE is the spread of awareness, the increase in understanding, and the positive progression of individuals (both physiologically AND psychologically).
Is Feminization a Fetish-Focused Farce?
Many would make (and have made) an attempt to say, in their blatant lack in comprehension of the utter complexity, depth, and variance involved, that Feminization is SOLELY a Fetish; that it IS a Fetishism and so my use of the phrase "Feminization Fetishism" is merely redundant double-talk (pun quite intended).
Click HERE for more about the major differences between the two forms of Feminization.
THE GIRL INSIDE:
You cannot run, you cannot hide, so why bother denying the Girl inside?
A 28 minute Audio (an Erotic, Hypnotic, and Therapeutic Mp3) connecting you with that Girl within for only $9.99 (USD):
(Click on the image below for more information.)
CORE FEMINIZATION MODULES
Module #1: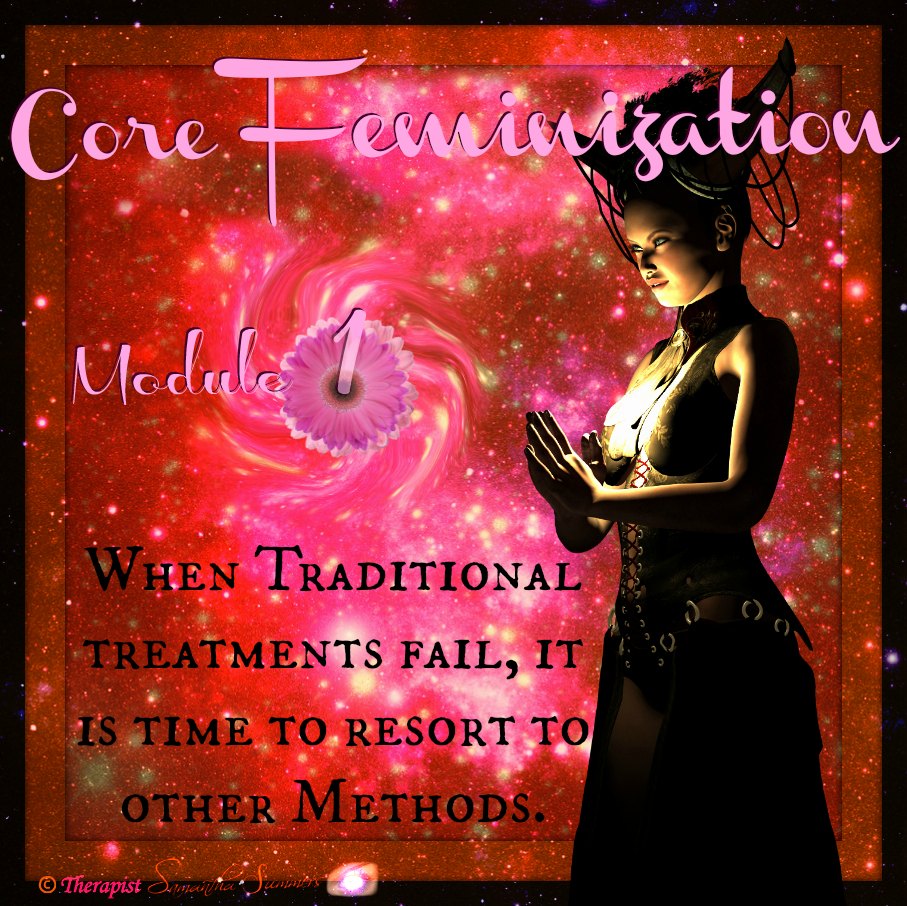 "Time to rid yourself of that False Male Pride!"
Project Summary:
Consisting of a short 4+ minute Mp3, two visually-enhanced pages of Bimbo based Tasks/Assignments (which may also be taken as Rules), this First Module into the Core Feminization class is a must for all of you Slutty-Girl wanna-be's for only $3.99 USD.
Click the above cover-photo for more information about purchasing.
S.S.I. SUB-PAGES CONCERNING FEMINIZATION:
... ... ...
Page currently under construction...