Cuckoldry Psycho-Sexual Typology Test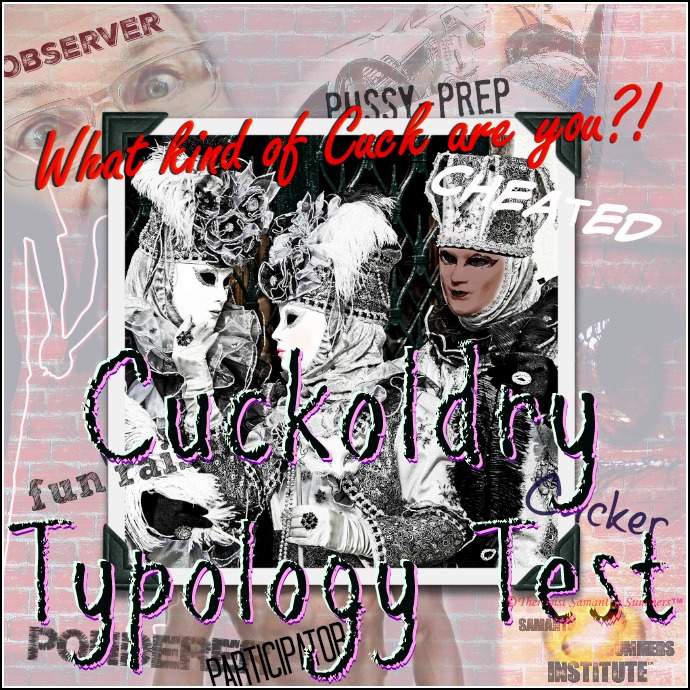 There are Personality Tests & there are Sexuality Tests... my Sexual Typology Tests. Here we have one for the wide ranging Fetish called Cuckoldry. I've spoken about 8 kinds of Cuckolds, but now it's time to take the test & see what sort you are --sexually AND mentally! This multidimensional examination will show you where you are on each of the broad sexual fields of 5 different unique categories. Besides for containing 11 explicit pics pertaining to a few of the questions, this Type-Tester will display your results in a thorough & visual way!

~Therapist Lady Summers

This third Typology Test constructed by Therapist Samantha Summers and powered by the S.S.I. may be obtained through Niteflirt® for the one-time price of $9.99 (USD)...
Click below for more information and/or to purchase.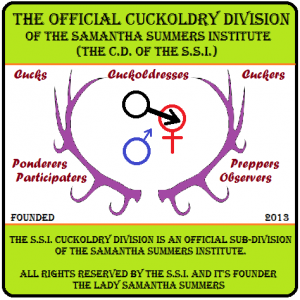 After this project has been purchased, you may enter the password you received at any time via the allotted field below:
This content is protected. Please enter the password to access it.