Real Cuckold Stories
If you're a Cuckold and have a real life experience to share, you may do so here!
Please only share actual experiences and not fantasies.
"Bringing Sexual Awareness to the Global Consciousness."
i was cuckolded once. There was a girl i liked who was teasing me with sex. i was really excited because i liked her and she was very friendly around me. She turned out to be a little wild. When she invited me over her house, there was another guy. Me being a little feminine, he was much taller and more masculine. She took me aside and asked if i was a cuckold. She didn't know i was a virgin, but i said yes. She took me into the room and let me watch the guy take her. He was quite vicious. He was digging his nails into her and gripping her hair and breasts hard. Halfway through she asked if i ever wore a cage. i said no and she put one on me. it hurt at first but felt right. After the guy was done with her, he had cum in her mouth and vagina. She made me eat out everything he touched. I loved every moment of it
How I trained My Wife to Cuckold Me!
For some of us, the thought of seeing our hot wife lusting after another man's cock and wildly riding it too orgasm is a huge turn on!  And as one of those who've actually lived the fantasy I can say to be successful at becoming a cuckold it requires planning and patience.
My first marriage wasn't made in heaven so it was easier to convince my wife to explore some pervert avenues with me. My first step in getting my wife to start exploring alternative sexual fetishes was buying a copy of the book "The Joys of Sex", which had all sorts of ideas for couples too explore including one of my favorite cross-dressing. I steered us towards that section of the book at a later date (patience) but first we looked at the dildo/vibrator section which had all sorts of toys.  While we were looking at the dildo's I asked Barbara if I should get her one so that she could put something inside of her pussy that was bigger than my 3.5" penis and of course she said; "Sure, it could be fun"!  I bought a nice life like 7 inch dildo which vibrated and let's just say Barbara loved it! She took her new toy from me and headed to our bedroom where she stripped and dropped onto the bed with a big grin on her face.  Barbara then started lubricating the dildo by sliding it around her wet pussy lips and finally pushing it in and out of her hot beautiful pussy.  In no time Barbara was plunging all 7 inches of the dildo into her hot hungry pussy over and over again. Finally, she turned on the vibrator while it was deep inside her and as she slid the vibrating dildo across her clit she screamed "Fuck Yes" as she moaned in ecstasy as a wave of multiple orgasms exploded across her shivering body.  She lay there on the bed spent with a satisfied glow on her face until she looked over too me standing beside the bed with my little 3.5 inch cock in hand and I could see it in her eyes she wasn't going to be satisfied with my little cock again.  As she got up from the bed she threw a disgusted look towards me and then Barbara said; "I could put my cock away because it would never satisfy her or any woman and she was tired of pretending I was a man that could satisfy a woman.  Phase 1 went much better than I could of imagined, getting my wife to find more pleasure having sex without me than with me.
After Barbara embraced her new sex toy she dropped all pretense of having sex with me since I couldn't provide her with any real enjoyment.   So, next I bought the Joys of Sex book back out and turned to the cross-dressing section and as I was looking at it and I joked that since we really don't have sex anymore maybe I should try the cross-dressing.  Barbara giggled and looked at me and said; "Works for me because you're useless as a man". 
With that we went to the mall and I bought a nice matching pantie  and bra set with a baby doll nightie just for good measure. When we got home I eagerly put on the panties and bra to model them for Barbara.  As I stood in front of my giggling wife she told me to bring her the dildo.  I bought her the dildo and she stripped and quickly started working the dildo in and out of her.  Barbara then turns on the vibrator falling onto our bed and fucking the shit out of the dildo and screaming too yet another powerful orgasm. Barbara then proceeds to tell me her sex life is so much better now that she doesn't have to pretend she liked having sex with me and that I should wear panties and bras all the time as I made a better girlfriend than a husband. I started wearing panties/bra 24/7 and as you can imagine I became less and less of a man too her and after many months of no sex with my wife she began to talk about being bored with only having sex with a dildo.  That's when I knew it was time to introduce the idea of cuckolding to my wife. :-)
I Michael Andrew Piwell love to suck cock. Call me 8178941232 for a ball draining!
"First Creampie Experience" Originally posted by @andie58
My first creampie experience is still one of my favorite topics to masturbate too. The first man my wife, Barbara, choose to start having sex with was my next door neighbor and close friend at the time, Brent. My wife had started flirting more and more for a few weeks, not wearing bras when she was around him and, when sitting beside him, resting her hand high on his thigh. Finally, Barbara asked him if he wanted to fuck her and he of course he said hell yeah... as Barbara was 125 pounds, 5'10" and was a racehorse with legs that went on for miles and nice perky tits. That's why I was more than happy to marry her even though she really just wanted to use me too help her get out of Houston and move to Miami where I lived. I was young, so what if she really didn't love me? I mean damn legs that went on forever! There's nothing more beautiful than being on your knees looking up to the pussy of a 5'10" woman in high heels! Just the thought would make most men weak in the knees, let alone seeing the real deal first hand.
Finally, Barbara & Brent will have the perfect opportunity as Brent's wife will be out of town for the weekend visiting her mother. So, Friday night comes and I've dressed up in a frilly baby doll outfit just too remind her what's she giving up if she brings other men into our marriage…lol. While I laugh in saying that, I am not kidding you. This actually happened. Barbara starts getting ready putting on a shear top with no bra and silky panties that I look forward to cleaning. After putting on jeans she puts on low high heels and tells me she told Brent that I'll be out of the house for a while so she can just walk over to his house. So, I walk her to the door in my baby doll outfit so she has one more look at her pathetic excuse of a husband before she takes the plunge of replacing her husband with a real man. No surprise she's not going to be changing her mind at this point.
Hours pass with my dripping little penis moistening my panties but finally I hear my wife at the door and my heart races as I run to the door in my frilly outfit to find my wife looking all disheveled and exhausted like she's been working out hard. At first her face turns red but then she looks at me and realizes she doesn't have anything to be ashamed of as she looks at her small cocked cross-dressing husband. Then a satisfying smile erupts on her face and she loudly proclaims how wonderful it was to be fucked for hours by a real man.
Then that initial shame, my shame, turns to disgust for me as she tells she couldn't believe she married such a loser of a man for whatever reason. She tells me I'm going to get more than I bargained for and I can start by eating out her well fucked pussy.
She heads back to our bedroom and takes off her jeans and the smell of hard sex is released into the room. The smell of a well fucked steamy hot pussy that just received its third load of the night just moments ago is intoxicating and my little small clit of a penis comes to attention. I fall to my knees before her hot pussy just a huge glob of cum ooze's out of her pussy and down the inside of her thigh she falls back onto our bed and I immediately fall between her legs and start eating the big glob of cum off the inside of her leg.
I couldn't believe this was happening, I was eating my friends cum off of my wife. She tells me too stop delaying and too bury my face into her hot pussy, I do so without hesitation. The first time you bury your face into a swollen well fucked pussy you'll never forget the over powering smell of raw sex, mixed cum and sweet pussy juice of a young woman's well fucked pussy. The heat coming from a well fucked pussy, I mean a pussy that has been pounded for hours with all that friction swells the pussy lips up so much and generates so much heat it's like steam covering your face in a sticky layer of sex. There was so much cum deep in her and streaming out of her pussy along with rivers of her on juices the two together tasted so delicious as I licked and slurped her clean. It's hard to convey how much hotter a well fucked pussy is compared to a pussy you just give oral too before sex, you can have no idea until you've eaten a pussy that is swollen from hours of pounding. As the stream is slowing I start licking cum droplets out of her pussy hair with the steam of her sex floating up to my nose that is covered in cum and pussy juices.
Finally, she says that's enough and wants to tell me how it's going to be. She sits up and tells me to get on my knees by the bed and then she stands with her swollen push right in front of my face and tells me how disgusting it is that a woman's husband can enjoy eating another man's cum out of his wife. She tells me the only sex I'll ever hope for is cleaning other men's cum from her well fucked pussy and everyone she knows is going to find out about our unusual sex life. I say please don't tell others and then she leans down and takes my face in her hands and says you think you have the right to dictate anything too me sitting there dressed as a pussy with another man's cum smeared all over your face? I say I guess not, and then she then bends closer to my face and spits into my face and says you know I've never loved you so hang onto your socks. Then she tells me to get my pathetic disgusting ass out of our bedroom and to go sleep on the couch because she wants to sleep with the memories of being fucked by a real man and not bothered by a man she doesn't love or care for. The rest of the night on the couch I toss and turn with the juices of my wife and the cum of my neighbor smeared all over my face and up my nose with the taste of them both in my mouth thinking the humiliation was beyond anything I could imagine and based on what she said I was in trouble…
Oh well... until the next story (real-life) I'm sitting here thinking about all the cum that my ex-wife delivered into my mouth and down into my stomach, aching for the taste of a well fucked pussy once again!
"Bringing Sexual Awareness to the Global Consciousness."
A Cuckold's 2d outing!
Being a cuckold is the ultimate humiliation trip and with an imaginative hotwife all sorts of humiliating scenarios can provide years of unbelievable humiliation.  My wife knew I liked the heavy side of humiliation and Barbara liked the challenge of coming up with new ideas to humiliate me, especially in ways that I didn't see coming.  After my wife's first cuckold outing Barbara was eager to begin our cuckold marriage in earnest.  She suggested that we start going out more on the weekends and visit some of the more lively bars and I said; "it sounded like fun".  With that Barbara proceeded to set the upcoming Friday evening as our cuckold coming out party, so to speak.
Friday evening came and my wife started to get dressed slipping into a pair of silky black panties that looked delicious over her hot mound.  Next my wife put on a sheer silky blouse with no bra that caressed her nipples perfectly as they became erect and beckoned to be sucked.  Barbara then slipped into a short skirt that showed off her long legs and with the 4 inch fuck me pumps she put on it showcased a long unbelievable 6'2" frame with legs that went on forever.   Now here's where Barbara's imaginative side came in. She had me put on a frilly black pantie and bra set she had just bought me and told me I was to put on a white shirt that would enable anyone that looked close enough at me an undeniable view that I was wearing a bra underneath my shirt. Then my wife had me unbutton an extra button on my shirt so that it easily exposed the black lace of my bra allowing anyone looking my way to easily guess what I was wearing beneath my shirt but, that's not the main reason she wanted me wearing a bra. She wanted me wearing a bra because she said she wanted to use it as a green light for other men too feel at ease with fucking around with another man's wife right in front of him.  
We finally head out to one of those huge multi-band clubs where hundreds of people go too have fun. As we pull into the club parking club and enter the buzzing multi-band club Barbara says; "let the fun begin".   Entering the main club room we can't find any open tables so we find a couple of bar stools which easily show off my wife's long legs that lead up to her hot and hungry beautiful pussy.  As we sit down Barbara tells me that if she meets a man she wants to fuck she'll give him a go code, I look a little confused but then she proceeds to tells me what the go code is.  If a potential lover comes over to where I'm sitting and pops my bra strap it signals that they want to fuck the shit out of my wife.  Barbara said that once a potential lover saw and felt I was wearing a bra he would quickly establish himself as the alpha over me and would be stating that my wife's pussy was now his. I thought "WOW", what a way to have ownership of your wife's pussy transferred to another man. I told you she was imaginative!
It didn't take long for my wife too get picked up for a dance even though she was wearing her wedding rings.  I was giving off the typical husband vibe of having been dragged out for a night of dancing (and bored) with a wife that's really hot and  wants to hit the floor for some fun. Because of Barbara's long frame she scares a lot of men off but this wasn't the case tonight.  My wife's first suitor stood about 6'3" which I'm sure added too my wife's excitement when he asked her for a dance. Barbara had no problem leaving her 5'10" pantie and bra wearing husband behind as she proceed to press her long frame against her new suitor just a fast loud song was winding down into a slow grinding song. She looked so hot bumping and grinding out there on the dance floor with her pert tits brushing up against him. She looked at him and drew closer to him and wrapped her arms around him and laid her head on his shoulder and my little penis started to get erect seeing your tall beautiful wife snuggling up to the frame of a very tall well-built man. He started to move his hands around on her body and when he felt no resistance he cupped her ass cheeks in his hand and grinned his pelvis into hers, they were both getting very hot to say the least and my little penis was starting too leak.
I knew I was in trouble when I saw my wife whisper something in her potential lovers ear and as she whispering into his ear I see him look over too me with a smirk and I knew she had told him about our little go code.  As the song was ending they start towards me and her soon to be lover comes up to me looking down at my frilly bra and then reaches around me and pops my bra strap with my face going instantly red with shameful humiliation. My wife then tells me her new lovers name is Mark and that she needs the car keys because they need some fresh air.  As they start to leave for the parking lot Mark turns to me and says; "you're just as pathetic as your wife said you were, what a pussy!"  I'm now sitting at a bar as my wife is being taken too the parking lot to be properly fucked by a real man or at least I thought.   I see them come back into the bar and head over to me and tell me they can't wait to go somewhere to fuck so they want me to come outside and watch out for them as they fuck in our car.  Mark tells be too stay away a few cars because he doesn't want a faggot watching him fuck his wife and if I see trouble to give them a heads up.
We leave the bar and Mark and my wife climb into the back of my car as I stay back a few cars as look out. It wasn't long before the car windows were fogging up and I could see the outline of my wife sitting on top of Mark's cock ridding him up and down with her hands on the roof of the car. The car was rocking but I couldn't really see the pleasure my wife was receiving from a real man but just watching her figure pump up and down was driving me crazy.  Finally, after what seems to be an eternity Mark exist the car and tosses my keys to me and says; "you can have your well fucked wife back faggot!" The humiliation was overwhelming and the taste of their sex was just a few feet away from me. I quickly open the back door where a wave of heavy sex flows into my nose and mouth I can taste their love making even before I plunge into her exposed pussy and clean Mark's cum out of her. She is red faced from hot sexual exertion, sweat pouring off of her and streams of cum are dripping out of her swollen pussy onto our leather seats. She just looks at me with a satisfied smile and tells me too hurry up because so much cum is dripping out of her onto our car seats. I close the door to the car and dive in between her swollen pussy lips and begin licking and sucking all of Mark's heavy load out of my wife. Once again the heat that comes out of a well fucked pussy is so hot and steamy it just permeates everything around it with the scent of raw sex. I suck her pussy clean for several minutes and then lick up Mark's cum from my car seats and then Barbara tells me too give her my shirt so she can use it to stop anymore of Mark's cum from dripping out on our car seats.  I take off my shirt leaving me with just my frilly black bra on and she says, "sorry…NOT", now get up front and drive us home.
I Michael Andrew Piwell love to suck cock. Call me 8178941232 for a ball draining!
A Cuckold's Humiliation.
Having an innovative cuckolding wife that can come up with the most humiliating ideas is fun and keeps you guessing as too how she's going to humiliate you in front of all your friends and coworkers.  One of the craziest and most humiliating cuckold experiences happened to me at one of my company's holiday parties.  I had eaten many a creampie out of my wife up to now but little did I know how much cum she would have me ingesting that night.
We got dressed to head out too our company party with my wife wearing a little tight red dress with frilly black panties and no bra that made her hot body sizzle.  Like I said before my wife Barbara was 5'10" and 125 pounds with legs that went on for days, with pert breast that was an unbelievable site to behold.  I dressed in my usual cuckolding attire with a frilly bra and panties under my clothes that ensured my cooperation.
We finally get too the party and things are already hopping with many people already out on the club dance floor having a great time.  My wife said we should sit at the bar and told me to order us some drinks.  Barbara then went into action and started looking like she was dying to get out on the dance floor as I sat meekly playing with my drink.  Before I knew it one of my co-works, George whom is single and that I had recently demoted came over to my wife and looked too me too see how I would react.  Once George saw I presented a sheepish persona against my wife's hot to trot body he started talking too my wife.  Barbara then wanted to show him there was really nothing to worry about as she stood up and leaned up against George and whispered something in his ear.  He looked a little surprised by what she said but as she took George's hand and drew herself close to him she placed his hand on her ass and moaned into his ear.  Barbara then whispered something else into his ear and this time George looked my way with a smile that said "what a fucking loser" and off to the dance floor they went.  I would later find out my wife had told him that I was a limp dicked faggot that couldn't satisfy her.  She had also told him that that it was ok for her to find a real man from time to time to satisfy her needs since I was unable too, which was all too true.
As they danced my wife looked so hot grinding her body into George and I was going crazy but the night was young and after their first dance they came to the bar and ordered drinks totally ignoring me.  After they talked for a while and ordered another round of drinks and my wife started to get real friendly with George, her hands rubbing up and down his thigh and up to the bulge that was growing in his pants.  He was getting very excited but at the same time a little nervous with me right there, that's when Barbara knew it was time to let him in on our little secret.  She leaned over and started kissing him and then whispered our little secret into his ear and this time he shot up and came over behind me and placed his hand on my back and found my bra strap and pulled it so hard that I almost fell off  my chair before he let it loudly pop back into place.  He was so excited knowing that he had the green light to my wife's pussy and that he had the goods on the boss that had just demoted him recently.  George then looked straight at me and said; "I knew you were a corporate ass kisser but I had no idea what a limp dicked loser I was!"  On cue Barbara took George by the hand and headed out the door of the club.
As they left the bar I hadn't seen that my wife had taken a drink tumbler with her as she took George too our car.  Barbara knew that I had demoted George and once they got too our car she asked George if he wanted to get some revenge on her pantie and bra wearing limp dicked husband. Needless to say he said "YES" and was more than willing and excited about helping my wife humiliate me in front of my co-workers.  My wife told him that after he helped her with this little game of humiliation his prize would be to take her home and fuck her all night long in our marital bed.  With the agreement struck my wife took George's cock out of his pants and started sucking his very long and thick cock.  Barbara then took George pants off and told him she wanted to edge him in order to work up a really large load to deposit in the drink tumbler she had bought out to the car.  He was moaning with pleasure as my wife licked his shaft and balls and then she passed him the glass and told him to get ready to deposit a large load into the glass.  Just as she was working his balls my wife stopped for a second to ask George if I really was an ass kisser and George said; "Yes" and then my wife said; "then I've got a little extra surprise for you and my husband".  Barbara had George get up on all fours with the glass below his cock and then she went around too his ass and started to rim his asshole.  Barbara said that it drove George crazy as she started to dart her tongue in and out of his asshole and finally he couldn't take it anymore and exploded into the tumbler screaming "Fuck Yes" filling the bottom of the tumbler.  Spent for the moment George pulled up his pants and then asked my wife what the hell was her plan for my humiliation.  First, Barbara said that taste of his shit was all over her mouth and tongue and that she wanted him to go back into the bar and tell his friends about what just happened and how she fucked his ass with her tongue and to let anyone he wanted to tell know that when she came back into the bar she was going to come over to me and give me a deep French kiss.   My wife was crazy good at humiliation!  Second, After witnessing my shit kiss from my wife, George was too tell his friends that my wife would be in the men's restroom and would be sucking cock of anyone that wanted to add to the cum collection that I would eventually be drinking.
Finished with her planning George came back into the bar without my wife and I was wondering what she was up too.  George had gone around the bar talking too his friends and after a few minutes George and his friends started to gather around the bar where I was sitting.  Just I was wondering what my wife was up too she comes back into the bar and starts towards me with a sly look on her face and comes up to me and takes my face into her hands and lands a big deep sloppy French kiss on mouth darting her tongue around in my mouth.  As she kissed me the bar erupted in laughter and gasp as I heard people saying he really is an ass kisser and really loves the taste of shit.  George then leaned into me and said; "how did his shit taste on my wife's tongue?"  I turned red as George said I was one hell of an ass kisser.
My wife then took George's hand and led him towards the men's room with several of his friends following.  George took my wife into one of the men's stalls and produced the cum filled tumbler and told his friends all you have to do is cum into this glass and Mrs. P will be glad to suck your cock for a donation.   Soon my wife was sucking cock and licking balls for all she was worth until she said there was almost a good two finger fill in the whisky tumbler.
After what seemed like an eternity my wife came out of the bathroom holding the whisky tumbler hiding its contents from me.  Once she got to me she told everyone that her husband, "Mr. P" was going to start a drinking game where I had to guess the contents of the glass and if I guessed wrong I would have to take another drink until I guessed correctly.  Barbara also reminded everyone else that wanted to play that they had to upend their glass and drink every drop before guessing.  Everyone began yelling let's start the guessing game and encouraged me to start things off right by gulping down the first drink to show them what a man I was.  Barbara handed the cum filled whisky tumbler too George and she put her hands over my eyes and said are you ready to upend the glass, I gave the thumbs up as George raised the cum filled glass for all too see before he placed the glass in front of me.  My wife then told me to grab the glass right in front of me and told me not to be a pussy and too throw back the glass like a man and take the drink in one large gulp.  I took the glass in my hand and opened my mouth wide and threw back my head and wrapped my lips around the glass as I poured the whole cum filled glass down my throat before I could register that I knew that taste, the taste of another's man cum in my mouth going down my throat.   The crowd of contributors moaned, cheered, and yelled in disgust before starting to sling slurs towards me for being a cum eating faggot and that I was so disgusting.  There was so much cum I couldn't really swallow all of it and some had dripped out of my mouth too more slurs and insults of what a faggot I was.  My wife took her hands away from my eyes and said can you guess what you just drank and the crowd erupted in laughter.  She then leaned over and whisper too me to walk home and too sleep down stairs as she would be fucking George all night in our wedding bed.  With my red hot face and cum dripping mouth I pushed my way between George's friends as they called out asking how I liked the taste of their cum.  Finally, reaching the door I push out into the cold night with the fresh taste of cum coating my mouth, throat, and stomach.  My wife would later tell me she had sucked off 10 men to give me my treat.  My stomach was also aching from the embarrassment and humiliation that my creative wife had bought me once again as I started my 3 mile walk back home.  I was so lucky to have a creative hotwife!
I Michael Andrew Piwell love to suck cock. Call me 8178941232 for a ball draining!
One time in College, my girlfriend Mikayla cuckolded me at a party. I told her I couldn't make it there but ended up being able too. When I got there everything got really quiet and I walked into this bedroom only to find Mikayla bouncing on one of my good friends cocks. I got really pissed and yelled at her and it didn't stop her one bit, she just kept bouncing and moaning. It was humiliating but also really arousing at the same time, she had never even fucked me, and I thought she was a innocent girl, she wasn't.
The Denied Cuckold Ceremony - Part I
Once I had convinced my wife, Barbara, that is was time to cuckold me (not hard to do with a 3.5" dick) and after several successful cuckold dates my wife thought that maybe it was time for us to take things up a notch and have me become a denied cuckold.   I had fantasized about the thought of my wife's pussy belonging to everyone but me.  It would be crazy humiliating so I enthusiastically agreed to the prospect of becoming a denied cuckold.  Barbara then told me she wanted to discuss having a denied cuckold ceremony that would allow her to permanently seal me into a denied cuckold relationship with her. This sounded all so erotic and exciting so I was ready to sign on the dotted line, little did I know what that dotted line would end up looking like.  Barbara told me to sit down and then she proceeded to tell me I better think about what becoming a denied cuckold really means.  Then to encourage me to go along with this little ceremony she told me that if I backed out of the ceremony she would deny me any further creampies in the future.  I really didn't want to give up that wonderful humiliation and I was starting to feel a bit trapped.  I said I know what I think a denied cuckold marriage means, it means I'll never get to fuck you again, that I'll be permanently replaced by a real man that could satisfy her. Barbara said that's basically correct but for her it meant a little more than that to her.  My wife then asked me; "what kind of man would beg his wife to go have sex with another man and then come home to have her husband eat another man's cum out of her pussy"?  I'm speechless, but so hard and dripping at the thought of another man's cum streaming out of my wife's well fucked pussy all I can think to say is that; "I'm sorry".  My wife then outlines that I'll never see her naked again and when we sleep together in the same bed I'm to be totally covered wearing panties and bra with a nightgown on to remind me of what a pathetic useless pussy of a man I am.  Barbara's final conditions are that if she wants to go away on weekends she will do it without question or if she wants a weekend home alone with her lover fucking in our martial bed then I'll have to check myself into a cheap truck stop motel. With that she looks at me and says, "What's it going to be Michael. Are you ready to give up you wife's pussy forever to keep getting your creampies?"  With my little 3.5" penis hard as a rock I say; "YES, I'll do anything to taste another man's cum streaming out of your hot pussy". Barbara breaks into a big grin and says let's get a ceremony together then. The thought of lapping up my wife's freshly fucked cum filled pussy was driving me crazy and I would of agreed too anything.
Finally, after much discussion we came up with the most humiliating ceremony. Barbara said before we're to commence with the ceremony she wanted ironclad insurance that I would go through with the ceremony.  She also reminded me if I didn't go thru with the ceremony my creampies would come to an end.  It was Thursday night and Barbara made up a list of items that I was to procure too help provide the humiliating incriminating evidence she would need to keep me in line. She handed me the list and I proceed in procuring the items.  As I'm leaving Barbara says she's been flirting with a lot of men and a lot of them have been asking for dates for some time so this Saturday should work for completing our ceremony.  Being 5'10'' tall at 125 pounds she made for a fine woman with legs that went on for days so I wasn't surprised at how fast she thought she could find a man ready to fill her hot pussy with cum. The thought of those long legs wrapping around another man and her using those long legs to pull a man deeper into her was driving me crazy so hurriedly went about buying a real life dildo, gay magazines, and a gay DVD.
When I came home from buying my gay materials for our photo shoot, I found that Barbara had laid out my outfit for the photos. My wife then told me to get into my photo shot outfit and after I was dressed she wanted to make me up right with full makeup. I quickly put on the panties and bra and then slipped the baby doll gown over my head and headed into the bathroom where my wife had set up her makeup. Barbara, quickly finished my makeup and then headed towards the den and told me to bring our camera and video camera as she was leaving for our living room. Once in the room my wife told me to give her the camera and then told me I was to pose with the life like dildo in all sorts of possess and I was to be creative. I took the 7 inch life like cock in my hands and started to play with it as my wife started taking shots. Finally, Barbara said stop being such a pussy and start sucking on the cock and as I started to enthusiastically suck the dildo she took many more shots.  Barbara then told me for a real good finish she would video tape me looking at the gay magazines with gay porn playing on the DVD in front of me.  Then I was to start masturbating talking about the men and cocks in the magazine and on tv.  Finally, Barbara told me I needed to really get into it and give her real disgusting video she could use of me sucking the life-like dildo.  My wife said that's better as I started to get into the gay scene on our TV and that's when Barbara said now do me proud and shove that dildo up my ass with me yelling out how much I wanted cock in my ass.  I did as she asked liking the two guys fucking on our TV and getting so hot I start sliding the dildo in and out of my ass.  Finally, looking at the two guys fucking on TV, and I yelled out how much I wanted a cock in my ass and as with that I exploded onto the gay magazine below me with a picture of a beautiful gay cock.  My wife zooms in for a close-up of my heavily made up face as I'm cumming and then she pans down to the cum soaked gay picture below me. She then gives me my final instructions, I'm to lick my cum off of the gay dudes cock in the magazine stating how much I love the taste of cum. I reluctantly bend down and moan about how much I loved the taste of cum as I lick up every drop of my cum.  Barbara closes in with the video camera and says; "Good Boy, that's a wrap since you've given me all the proof that I need to keep you in line for the real denied cuckold ceremony that follows this Saturday."
I Michael Andrew Piwell love to suck cock. Call me 8178941232 for a ball draining!
"Denied Cuckold Ceremony" Pt. II (True Story)
By Michael of Dallas, TX
In all my excitement of prospects of becoming a full-time denied cuckold I had forgotten Saturday night was one of my company parties in Dallas, Texas.  I started to panic and found Barbara getting dressed for the day and I reminded her Saturday was our company party and she just smiled and said; "I didn't forget and you'll have the best denied coming out party of all time!" My little dicklet twitched with excitement and panic and for good reason as you can read about the first half of the evening above in a Cuckold's Humiliation.
After my humiliating cum guzzling humiliation in front of whole office my wife made me walk home from my company party so that I could get ready for when George and she would be back to our house.  As I was leaving Barbara told me to put on my pink frilly baby doll outfit and I was to be ready to greet George and her at the door when they came home from the party.  My wife also told me I was going to be their servant for the evening and I would be preparing a hearty breakfast for them in the morning because they would be very hungry from fucking all night in our marital bed.  With the instructions complete she told me to get my cum reeking breath on home.
I race home and hurriedly and put on my frilly panties on with my pink baby doll slip and began my painfully long wait for my my wife and her lover to return.  Finally, at about 1:30 am George and my wife Barbara drive up to our house and I run to the front door in my frilly baby doll outfit to greet my coworker and wife. George stops in his tracks as I open the door and he takes in the sissy faggot before him. He says to Barbara, "I knew he was a pathetic ass kissing piece of shit, but really, Andrew, my boss is a cross-dressing faggot?" Barbara says, "You have no idea how pathetic your boss is, all the humiliation earlier tonight had his little 3.5" clit stiff with excitement I'm sure." 
As they enter the house George pushes me to the side as he says, "Disgusting to think this pathetic man demoted me."  Once inside, George and my wife take off their coats and throw them at me and tell me to put them away and to bring them a glass of champagne.   I bring them their champagne in my little sissy outfit and as George and my wife sit sipping champagne Barbara ask George if he would like to see just how pathetic her husband and his boss really was?  George wonders how my wife could top what she had already done too me for the evening but he says; "Go for it"!
With that my wife orders me to get on my knees in front of George and then she proceeds to tell him what my favorite desert is... creampies.  Barbara then tells me that since George is going to provide me with my favorite desert tonight I should at least beg him to let me eat his cum out of her hot pussy.   I then start to mumble something and my wife yells at me to speak up and to look directly at George as I beg him to deliver his cum inside my wife or I wasn't going to get my favorite desert tonight.  I look straight at him and say, "George please fuck my wife tonight and please let me eat your cum out of my wife after you cum deep inside of her."  He looks at my wife and says, "Your husband is one disgusting pathetic loser."  George turns back to me and says, "Under one condition, whenever I want to fuck your wife you're to bring Barbara to him on a moment's notice."   I enthusiastically agree and George and my wife get up from the couch and tell me to follow them to our bedroom with their drinks.
Once inside our bedroom door Barbara drops to her knees and unzips George's zipper and pulls out his beautiful cock and starts sucking it in front of me.  My wife moans and slurps his cock and his cock begins to swell to a thick 7 inches, I'm growing weak thinking of that cock plunging in and out of my wife.  Barbara hungrily licks and sucks his huge dangling balls and he begins to moan and yells how bad he wants to fuck her.  George then realizes I'm still standing at the door with their drinks and says, "Faggot, put the drinks down and get the fuck out of the room."
As I go to put the drinks down on the night stand George raises my wife from the floor and then pushes her towards our bed.  He then bends Barbara over our marital bed and plows his raging hard cock hard deep into her dripping wet hot pussy and she screams out, "Oh god I love your cock!"  Then she turns to me and tells me to get the fuck out of the room before I ruin the mode of their love making.  It's was so hard to obey as I could see George's cock splitting my wife's swollen pussy lips, her pussy lips wrapping around his cock trying to suck his cock back into her time and time again.  It was a beautiful site, a real man plunging his massive cock into my wife again and again, his cock pleasing my wife in ways I could never do.  Finally, George yelled at me again to get out and as I left the room, George told me to close the door and to wait sitting outside the door until they finished their first round of fucking.  I sit outside our bedroom door hearing our bed pounding against the wall as they fucked hard for what seemed like hours.  Finally, George begins to scream and moan loudly "Fuck! Fuck!" over and over again and then I hear a loud noise as George falls onto the bed after delivering a massive load of cum deep within my wife. After a few minutes Barbara yells out to me to bring them water, I say, "Yes Mistress". 
I quickly return with water and I knock on the door and my wife tells me to enter.  As I open the door the smell of raw sex rolls over me like tidal wave leaving me weak in the knees.  I bring them their drinks and then my wife ask George if he wants to see how much I love creampies and George says; "Sure".   Barbara gets out of our bed and stands beside our bed and as she starts to widen her legs and a river of cum starts to ooze out from her well fucked pussy plopping down in huge globs onto our hardwood floors.  My wife then orders me to lick up every drop of George's cum off the floor if I want the chance to dig the rest of George's cum out of her pussy.  I eagerly drop to all fours and crawl over to the globs of cum of the floor and begin too hungrily lick up every delicious drop of George and Barbara's love juices.  My wife says, "Good Boy" and then sits on the edge of the bed and tells me I can now lick her clean.  I crawl over to the side of the bed and bury my tongue into my wife's swollen pussy smelling the lovely scent of their love making.  Intoxicated I lap up all of their love juices that have now smeared all over my face, cum dripping down the sides of my face.  Finally, after cleaning up George's cum from my wife's hot wet dripping pussy she tells me to stop as I've had enough creampie for one night and that I'm to go sleep downstairs.  My wife then reminds me that I'm to bring them breakfast in bed at 7am sharp.  As I'm leaving the bedroom George is laughing at me saying, "No one would believe Mr. P., the tough-ass boss, was a sissy faggot cum-slut."
I head downstairs for a fitful night's sleep with my little balls aching in humiliation.  In the morning I prepare breakfast for the lovers and at 7am I knock on our bedroom door as I hear George and my wife talking inside.  George finally yells at me to bring in their breakfast and I enter and Barbara tells me to sit the breakfast down on the night stand and then tells me to go and get our camera.  When I return with the camera she proceeds to tell me what they've been talking about.  My wife says she's going to take a picture of me in my frilly baby doll outfit with George's cock in my mouth so that when she divorces me she'll have all the leverage she needs to get the most out of a divorce settlement.  My wife then tells me of course George needs something from me as well.  George chimes in and tells me I'm to write a positive review for him this coming week.  A positive enough review that will counter the bad review I had written about him which led to his demotion.  They both tell me if I give them both what they want all that's happened in the past 24 hours remains a secret.  Of course I agree to their demands at once with my little penis aching from all the humiliation.
Barbara then orders me on my knees as George gets out of bed with his flaccid well hung cock and large balls.  He comes to where I'm kneeling and my wife begins to start taking pictures of me kneeling in front of George's beautiful cock.  Barbara then tells me she wants the money shot so she tells me to take George's cock in my mouth and hold it there while she takes pictures.  As I hold George's flaccid cock my wife starts taking pictures as I slowly start to put his cock in my mouth.  His cock then begins to react to my hot and eager mouth and it starts getting hard and my little clit starts to get hard as well.  My wife then tells me to start licking his balls and I quickly drop down to his balls and start sucking and licking on them which turns George's cock into a raging hard-on.   Finally, with his raging hard-on Barbara says she wants a picture of George's hard cock beside my face and tells me to smile to show everyone how much I love cock.  I quickly pose for her as she finally says now that George's cock is so rock-hard that I'm to take him in my mouth one last time for one last photo.  I take the head of George's cock into my mouth my little dicklet getting rock-hard with excitement.  Barbara then tells me too keep sucking for just a little longer so that she can get a short video of me at my best.  I hungrily keep sucking George's cock tasting all the flavors of my wife's pussy and his cum.  I'm loving the taste and feel of his cock in my mouth, it's so hot and hard and I can start to taste his pre-cum as the head of his cock swells further in my mouth.  I'm getting so excited now and my little cock is bursting out of my panties dripping with its own pre-cum just as George notices how excited I'm getting and pulls his cock out my mouth and kicks me away stating what a disgusting faggot I was.  George then tells my wife to get over to the bed because he needs to wipe the disgusting faggot spit off his cock with her hot juicy pussy.  My wife puts down the camera and quickly leans over the bed and George takes his hard bulging cock and once again drives his cock deep into my wife.  She moans with pleasure as George rams his cock into my wife over and over again drilling deep into her.  He's fucking her so hard my wife begins to moan in pain and pleasure but with one final thrust George plunges into my wife as she screams out in ecstasy as he delivers his load once again deep into my wife.  They both collapse onto our bed and just lay there with George finally turning to me and telling me to get the fuck out of the room because I disgust him.  After a few minutes Barbara then comes out of the room fully dressed and walks past me and promptly leaves the house and I can only guess her evidence in on its way to somewhere safe.
George then comes out of the room fully dressed and begins to leave the house but not before reminding me of what's been agreed too and if I forget to live up to the deal my wife will send him copies of the pictures that were just taken of his little faggot sissy boss!  And forget about finding any of the pictures or video because your wife is leaving those with someone she can trust not too show too many people the pictures of me in all my glory.  Laughing he leaves our home muttering about what a faggot I was. Barbara returns a few minutes later and says; "Congratulations you're a full-time denied Cuckold Loser and don't ever think of disobeying me or saying anything about the real men that will be coming into my life".  With that she storms off leaving her pathetic husband in his pink frilly baby doll outfit with his little penis dripping in humiliation.  My insides hurt but at the same time humiliating excitement charges thru me as it finally sinks in that I would never have sex with my wife again!
I Michael Andrew Piwell love to suck cock. Call me 8178941232 for a ball draining!
My wife and I had a successful cuckold life for over 7 years and there were a lot of fun little humiliating things she did to me outside of the full blown cuckold evenings we shared.  Below is a list of those one-off humiliating fun things my wife did to keep my little humiliating cock dripping.
 One of my favorite things that my wife Barbara did to me happened at my company dining hall.  You could order food from the company cafeteria or you could bring yours from home as I often did.  My wife would bring me dinner especially when I had to work on a holiday and she did so one fateful 4th of July day.  Barbara had told me earlier in the day she would bring me my dinner by around 6 pm, a nice hamburger with all the trimmings from our 4th July block party.  I said; "Great" and looked forward to a nice juicy hamburger.  Of course Barbara being so creative had ideas about how to make my hamburger really juicy.  I would find out my wife actually arrived at 5:30pm and had found someone to flirt with in our company dining area before I got there.  It wasn't long before my wife was headed to our parking lot with Dan, a fellow coworker in tow.  Barbara had Dan slip into the back seat and proceed to tell him about her plan was for me.  My wife told him if he would toss his load onto my hamburger she would help him get a big load up by sucking and licking his balls like crazy.  Of course Dan was a go for Andrew's special sauce hamburger.  Barbara then leaned over and started kissing Dan as she slowly unzipped his pants finding his growing cock.  As my wife slipped her hands into his pants she found a pair of large lose balls aching to be sucked and to have every drop of cum drained from them.  My wife's lips finding their way onto Dan's cock as she starts to lick and tease his already rock hard cock.  Barbara pulls his balls out and starts to suck on them making Dan scream out he was already about to cum.  With that my wife quickly stops and reaches around to get my hamburger and tells Dan to get up on all fours.  He does so as my wife opens the hamburger below Dan's large cock with his balls beginning to tense wanting so much to explode.  Barbara tells him to shot his load all over my hamburger as she wets a finger and reaches around the back of Dan and plunges her finger into his asshole.  Dan yells moaning with pleasure but couldn't take anymore and his cock begins to shot rivers of cum all over my hamburger below.  My wife thanks Dan for the deposit and if he would go back in and tell his coworkers about the special hamburger I'll be receiving shortly.  Barbara then calls me and tells she's arrived and she'll be bringing in my diner and I excitedly say; "Wonderful!" see you in a sec. 
As I walk into the cafeteria area I see whispers abound and people starting to snicker.  I'm wondering what's going on but I see Barbara waiting for me with my dinner and rush on over.  My wife plants a big wet kiss on me with people in the area snickering harder since they know my wife's lips where just on Dan's cock minutes earlier.  Finally, I sit down and start to eat and just as I'm about to sink my teeth into my hamburger Barbara says; "I hope you enjoy the special sauce I added to your hamburger".  Not sure what to think I take a big bite out of my hamburger and the cafeteria erupts in laughter and jeers to; "How gross!"  My wife ask me if I liked my hamburger and I say; "Yes" and continue to eat up my hamburger.  It tasted OK to me but I see my wife sitting there with one of her smiles and I know I've been had.  She leans over to me and explains what just happened.  My little penis starts to get hard from the humiliation and my face turns red as I turn around looking at all my coworkers enjoying my humiliation.  My wife then tells me that I'm to get up and when she loudly ask if I liked the special sauce she added to my hamburger I'm to say; " Yes!"  I get up and do as I'm told letting everyone know that I just enjoyed eating up Dan's cum....  Oh what a wife.. :-)
I Michael Andrew Piwell love to suck cock. Call me 8178941232 for a ball draining!
A Denied Cuckold's Moving Party - Part 1
After about 5 years of our denied cuckold arrangement my wife Barbara and I were beginning to get a little reckless.  Barbara fucking whomever she wanted wherever she wanted and me getting comfortable with being exposed as a cross-dressing pussy of a man in front of my co-workers.   She was at the point of having lovers come by her place of employment for an afternoon fuck in the bathrooms.  Needless to say I was worried that both of our work careers could be negatively impacted if the wrong person came upon our perverse but crazily delicious cuckold arrangement.   Thus, I started working on my wife about the pros and cons of moving to another location to help advance my career and too give her a chance to change her career field, something Barbara had been wanting to do for some time.  After much pleading and playing to my wife's desire to change career field she finally agreed that maybe it was time too cool things down a bit and start over in a new city.  We soon started to look for job openings in other cities and it wasn't long before I found a good job opportunity for me in a distant city therefore we set a move date.  
As our moving date approached I sensed my wife might take things up a notch before we moved and to say the least I wasn't disappointed.  On the last Friday night before we were to leave for our new home Barbara went all out to ensure I would be humiliated in a way I would long remember.  To set the stage my wife told me she had decided to go out and hookup with one of her many lovers for one last fuck and that I should just wait at home for her to bring me home a hot delicious creampie.  My little penis stirred at the thought of licking another huge cum load out of my wife's hot well fucked pussy.  After a long night of being fucked by a large cock there's just nothing more beautiful than the sight of my wife's hot puffy swollen pussy lips parted by her still gapping cum filled pussy.
To make our last official humiliating cuckold event more fun Barbara said I should put on a pair of frilly panties and bra and watch her get ready for her date.   I was thinking not really that humiliating but hey there's nothing more fun than watching your wife getting ready for the pleasure of another man.  Watching my wife slide into a new pair of black silky panties was driving crazy, all I could think about licking those cum soaked panties when she came home.  Finally, Barbara is finished dressing for her lover and she is hot to trot and as my wife opens the door to leave she turns to me and tells me that when she comes home she wants me to great her in my panties and bra.  Of course I agree and my little penis starts to drip thinking of my upcoming creampie. 
I settled watching TV and after a few hours there's a knock at the door.  I'm figuring maybe Barbara is bringing home a lover for some real humiliation so I jump up and rush to the door and fling it open with only my frilly panties and bra on.  My face goes red with humiliation as I'm standing in my panties and bra in front Brenda a fellow co-workers wife.   Brenda smiles and says; "Your wife said you were a pantie wearing pussy, so I had to see for myself.  Wow, you're really a pussy, no wonder your wife has to be pleased by other men".   I'm in a state of confusion as Brenda takes out her phone and starts to take pictures of me and tells me to move back as she enters our house.  She then produces a piece of paper and hands it to me as she explains my wife has made me a list of rules and instructions for the rest of the evening, my head is spinning as I begin to read the list.  As I'm reading the list I'm told that Brenda was a beautician in her past and she will be responsible for making me into the pussy I so much want to be.  In her list Barbara tells me not to worry about my exposure as she only has a small outing planned for me and that I'm to go back into our bedroom closet where I'll find several little going away gifts. 
As I open our bedroom closet I find several wrapped packages and I begin tearing into them finding a black dress, garter belt, stockings, wig, makeup, and a pair of size 13 black pumps.  My little penis starts to get excited as Brenda tells me to take a seat as promises me that Andrew will soon become Andie.  Brenda finishes my transformation and tells me to take a look at myself in the mirror.  Looking at Andie I must say in my younger years I was a passable cross-dresser.  I'm getting excited at what other prospects the evening might bring as Brenda takes a few more pictures and tells me it's time to head out to her house.
We start walking down the sidewalk to Brenda's house which was about half way down the block and my little clit is rock hard as I've never gone outside in full drag but I'm loving it.  Brenda has done such a good job on my makeup and wig there's no way a casual observer would know Andie is actually Andrew.  Finally, at her house Brenda opens the door and tells me to go on in.  I enter the house to find it full of people sitting around a big screen TV that has a porn movie playing.  As everyone turns to see who just entered gasp go out as they see me in full drag.  One person shouts out…"OMG is that a woman, she/it looks like Andrew?"…everyone erupts in laughter.  Then someone yells out Barbara's pussy husband/wife has arrived.  I'm beet red and looking straight at the porn on TV to avert everyone's eyes.  The woman on the screen is getting the shit fuck out of her from behind as she sucks off a guy in front of her.  With the angle it's hard to get a look at the woman's face but I begin to notice the body looks very familiar and just as someone has announced me the woman taking care of two men I see Barbara's face turn towards the camera with a big smile.  Everyone erupts once again in laughter and jeers towards me as I stand stunned as my wife puts on the performance of a lifetime for all our co-workers.  My wife raises her middle finger to the camera as she turns back to the hard cock waiting for my wife's mouth.  One of my co-workers, John says; "That's got to hurt, but look at you dressed as a woman, what should you expect from such a hot wife?"  I'm so humiliated and yet my little penis hardens and begins to drip even as I stand in full drag in front of my co-workers as my wife pleasures two men in front of everyone.  What will the rest of the evening bring?
I Michael Andrew Piwell love to suck cock. Call me 8178941232 for a ball draining!
A Denied Cuckold's Moving Party - Part 2
As I'm just standing in the TV room watching my wife get pounded from behind as she gags on another man's cock Brenda calls out to me to follow her.  She leads me to the bedroom where several people have gathered around to watch my wife enthusiastically service two cocks at once.   Brenda motions me to enter the room and as I do Frank looks towards me and stops pounding Barbara from behind as he starts to laugh at the sight of his cross-dressing boss.  As he's laughing I see his long cock fall out of my wife and I grow weak in the knees thinking of that long cock buried deep in my wife's hot wet swollen pussy.  With Barbara's hard fucking interrupted she stops sucking Brian's cock (yes another co-worker) and turns to me and yells at me for interrupting her fun.  My wife tells me to leave immediately to the jeers of both Frank and Brian.  I leave and return to the TV room to watch my wife once again take Brian's cock deep into her mouth causing her to gag multiple times.  Frank resumes his duties as well thrusting is long cock deep into my wife's hot pussy over and over again causing her to take Brain's cock deeper down her throat with each trust.  I know Brian is about to cum as he wraps his hands around the back of Barbara's head and forces his cock deeper down her throat and starts to fuck the shit out of her face.  As Brain plunges is cock deeper down Barbara's throat she really starts to gag and wiggle around trying to free herself from his cock lodged deep in her throat.  With my wife now starting to wiggle and buck trying to free herself from Brain's cock it excites Frank even more as he begins to really pound my wife's pussy.  Barbara is really starting to buck and gag now and this causes both men to really start brutally fucking the shit out of my wife at both ends.  When things seem to be getting out of hand and I'm worried Barbara might be in trouble Frank and Brian begin to scream out in orgasmic ecstasy with the loudest of moans and groans.  Each calling my wife a fucking whore, bitch, cunt, and everything imaginable as they both explode deep in my wife's body as the collapse onto her. 
Barbara raises up off the bed her eyes are teared up from the pain of having a cock rammed down her throat so far and so hard I'm worried about her.  My fears are soon relived as Barbara takes Brian's face in her hands, cum still dripping down her face, and says; "is that all you got?"  With that the room erupts in laughter cutting the tension in the room as more than a few people were worried about the brutal fucking my wife had taken at both ends.  Barbara seemed to get turned on by the rougher stuff, something I hadn't seen before in her.  With that Barbara turns to the camera and tells me to come back to the bedroom and show everyone what I enjoy most of having her cuckold me.  I rush back to the bedroom and as I enter the room I'm overpowered by the smell off raw sex and cum which drives me crazy.  Barbara then tells me to come and give her a big kiss and to lick all the cum off of her face.  I eagerly kiss her and begin to lick cum off her face as I hear groans of disgust coming from the other room.  My wife then tells me to take off my dress and wig explaining she wants everyone to have a clear picture of their boss eating cum from her well fucked pussy.  I do as she says and then I drop to my knees before the most beautifully fuck pussy in the world.  Barbara's pussy is oozing rivers of cum between her swollen pussy lips.  Her hot pussy still gaping open from the long hard fucking exposing pools of cum just inside her pussy.  I eagerly dive my tongue into her freshly fucked cunt and start licking and slurping up Frank's cum for all I'm worth.  Barbara takes the back of my head and buries my face into her cum soaked pussy moaning in pleasure as others start chanting; "Go Andie!"  My wife's pussy is so hot and so wonderfully drenched in the wonderful smell of raw sex I'm going crazy and my little clit starts to get harder.  Seeing my clit getting harder Barbara steps back and pulls back her arm and lays a powerful slap across my face knocking me off balance.  Barbara tells me I'm not to enjoy her sex too much and that I need to leave the room and that I'll soon be getting much more cum to eat.  I leave the room my face red from the slap wondering about what's to cum…
I Michael Andrew Piwell love to suck cock. Call me 8178941232 for a ball draining!
A Denied Cuckold's Moving Party – Part 3 - Final Humiliation
After walking back into the living room where everyone had watched me hungrily clean my wife's cum soaked pussy and face I couldn't imagine anything more humiliating.  Several people started throwing verbal jabs at me as they noticed my little semi-hard clit leaking in my panties.  I was so dizzy from all the humiliating excitement I hadn't noticed Barbara had entered the room and was sitting behind me as she enjoyed all the nasty comments thrown at me.  I turned around towards my wife as she was slowly unzipping someone's pants I didn't recognize.  Barbara took out a very large cock from his pants and dipped it in the drink she had in her hand and then slowly started sucking the cock clean in front of everyone.  My wife then smirked and told me that I had to do some apologizing to Frank and Brian for interrupting their fucking of her.  I begin to turn red again but I say; "Frank and Brian I'm sorry for interrupting you while you were fucking my wife."  Barbara then ask the crowd if they thought that was good enough and they all yelled in unison, "NO!"  Then my wife asked them for some ideas and Brenda came over and whispered something in her ear and I knew I was in trouble.  Barbara said she liked what Brenda had suggested and told me to drop to my knees.  She then told me I was too slowly unzip and drop the pants of Frank and Brian while everyone took videos and pictures.  I took out Frank's long cock first and then chants of suck his cock started.  Then Barbara said; "You heard the crowd start sucking!"  With that I took Frank's flaccid cock in my mouth as several people closed in for close ups of me sucking Frank's cock.  Soon his cock was starting to get hard and my wife told me to stop sucking his cock because Frank wasn't a sissy faggot like I was.  I dropped Frank's cock out of mouth and then started towards Brian's cock.  I began my sucking and licking of Brian's cock until it was almost hard and then Barbara once again told me to stop sucking.  My wife then told me that she had to also make up to Frank and Brian for me interrupting them and she wanted to ensure that there would be plenty of cum for her hot pussy again.    
Barbara then told me I was to tongue fuck each of their assholes until they were rock hard.  My fellow co-workers start moaning in disgust but that shortly turned into chants of; "Lick their assholes!"  Once again flushed red with humiliation I look up too each man as they go over to the couch and bend over presenting their assholes too my face waiting for my tongue.  I crawl over to the couch and take Frank's ass in my hands and part his cheeks a little as I bury my tongue deep into his asshole.  Frank stiffens and then begins to settle into by tongue darting in and out of his ass.  Everyone is yelling at me in disgust as Frank begins to moan and starts to really harden.  Barbara tells me that's enough tongue fucking of Frank and to start working on Brian's waiting asshole.  I do as ordered and it isn't long before Brain is rock hard as my tongue explores his tight asshole.  My wife then looks around and ask if anyone else was getting horney and several more men raise their hands.   With that Barbara stands up and walks over to the coffee table and clears it off and she begins to undress exposing her long hot body for everyone to admire.  Barbara then tells me to stop licking ass and to sit down on the couch and that I'm to watch her make things up to the many party guest.   
Barbara explains to the room that she has a little cum load competition in mind and that the man that deposits the most cum on her will have her at their beckon call for any sexual favors.  Chatter and excitement erupts as husband and wives converse.  Of course all the unaccompanied men have already moved towards the coffee table ready to deposit their loads on my wife.   Soon 15 or so men surround the coffee table with some men not able to get in very close and will have to wait for an opening to deposit there loads onto my wife.  Brenda chimes in that she'll be the cum load judge and soon men are playing with their cocks bringing them to life.  To help things along Barbara sits up on the coffee table and begins sucking on cocks while at the same time using her hands to play with a few other cocks.  Soon men are jesting and pushing each other away from my hot wife's mouth so they can get a turn at my wife's hot mouth.  Barbara is sucking and licking for all she's worth as she hears the moans of a few of the men growing much louder.  John's cock is in her mouth and you can see his balls tighten up ready to explode and sensing this Barbara lays back down on the coffee table before John explodes.
Then the action really begins as John does erupt over the top of my wife's chest onto her breast, a thick long load that looks like it might be hard to beat.  John's excitement triggers a few more men and streams of cum are shooting across my wife's chest and stomach and soon lines of cum start to mix and thicken all over Barbara's body.  It's hard to tell when one stream starts and another's steam ends.  Soon men are easing back as new loads await to be deposited on my wife from men in the back of the room.  After only about 10 minutes my wife lays on the coffee table with countless heavy streams of cum across her whole body.   As I get up from the couch and come over to the coffee table I see that a pool of cum has collected in and around her belly button.  It looks so delicious and it's hard to imagine how much cum is pooling up around beautiful belly button.  Now that all the cum has been deposited Barbara ask Brenda if we there's a winner.  Brenda responds; "Sorry but I couldn't keep up with all the cum loads and now they're so mixed together it's hard to say."  "OK", Barbara says; "That just means you're all winners and if at any time you need a fuck or a suck give me a call and I'll be there!".  With that proclamation there are several cheers of approval at the compromise.
My wife looks at me and says; "You know what tonight's final filming will be of?"  She points to the countless loads that now cover her body and I'm thinking that's a lot of cum but I nod in understanding.  I drop to my knees beside her cum soaked body and start licking my way towards the large pool of cum pooled around her belly button.  A few people have started filming and taking pictures as they moan in disgust.  Several people comment thinking there's no way I can eat up all that cum.  What they don't know is just how much practice at eating cum I've had after many years as cuckold.  I eagerly lick my way to Barbara's belly button and plunge my tongue into the pool of cum awaiting my hungry mouth, its sooooo good and hot but it was a mistake.  My wife wasn't ready for a tongue to be plunged into her belly button and she shoots up quickly slaps me hard across my face and says desert time is over.  Everyone in the room erupts in laughter at my mistake.  Barbara then takes her hand and wipes up gobs of cum into her hand and starts to smear it all over my face and hair.  She tells me I'm not to touch any of the cum on my face or hair and I'm to walk home in my panties and bra and to wait at home for her.  I tell her I'm sorry and head to the door with cum streaming down my face as everyone laughs at my humiliation.  As I'm walking home I can't believe how far we've taken our cuckold relationship but soon we'll be starting over in a new city or at least that was the plan.
I Michael Andrew Piwell love to suck cock. Call me 8178941232 for a ball draining!
Andrew's Continued Cuckolding
After Barbara and I moved to our new city things seemed to settle down to a more normal life and we even had sex again from time to time.  I was thinking that it was a good move to get away from our crazy denied cuckold lifestyle before things impacted us professionally.  But as the saying goes once you let the genie out of the bottle it's hard to put it back in.  My wife had enjoyed many years of crazy wonderful sex with countless men and being fulfilled as a woman in every sense of the word.  I began to wonder how long our somewhat mundane sex life would work out for Barbara.  I thought, can a woman be satisfied with a 3.5 inch cock of a man that can only last a few minutes at best.  A woman that for years has been use too monster cocks buried deep inside her pussy with massive balls slapping against her ass for countless hours.  I started to think that maybe I was a little naive to think my wife could so easily go back to a boring almost non-existent sex with a husband she no longer saw as a man.
We had been in our new city for a few months when I received an answer from Barbara about her need to feel like a sexually fulfilled woman again.  It was a Friday and Barbara had just come home for work and came into our bedroom where I was and she started to undress.  I watched my wife as she started to undress and as her blouse came off her shoulders I saw massive bruises on her shoulders.  I jumped up and hurried over and asked her; "How did you hurt yourself?"  Barbara turned around to me and said; "They're not from anything hurtful but from pure ecstasy."  I looked at my wife confused and when she saw the look on my face she went off on me.  Barbara said; "Andrew if you think in a million years that I would ever be satisfied with having sex with you, your fucking stupid!.  Actually, I was never satisfied having sex with you but now I'm disgusted at the thought of having sex with you.  What woman could be satisfied with a small dicked husband who likes to wear panties and bra and cums in seconds after trying to put his little nub in them?"  I turn red and I'm speechless and my wife lights into me again as she finishes undressing reveling bad carpet burns on her knees and elbows.  Barbara then screams at me; "I got all these burns and bruises from a real man fucking the living shit out me!  He buried his huge cock so deep in me it was driving me crazy and all I wanted for him to do was to drive himself deeper inside of me.  The bruises came from when he grabbed my shoulders so hard from behind he lifted my whole body off the bed and plunged his cock even deeper into my body.  He was so deep inside of me that he almost made me cry in delightful pleasure.  Is that what you wanted to hear Andrew?"  My mouth was still open when she finished yelling at me.  Barbara had never been so angry with me before while at the same time talking so passionate about the joys of having sex with other men.  I knew that our new beginning was going to be different than the last 6 years denied cuckold marriage.  This time she didn't include or share with me her joys of having sex with various men.  As my wife saw me thinking all this through she said; "I don't want to hear anything from you!  Now get lost I want to get dressed in peace for my date with James."
I left the room reeling in confusion and humiliation wondering what my marriage would look like in the future.  Then as I thought about all those carpet burns my wife's body my little clit stared to get hard thinking about the relentless pounding she must have taken.   Unfortunately, that story would have to wait for another day. 
I Michael Andrew Piwell love to suck cock. Call me 8178941232 for a ball draining!
Cuckold's Wife Makes him Submit to her Bull
My wife and I had a very fun and sexually charged denied cuckold marriage for many years.  We were open about everything and my wife Barbara enjoyed getting the shit fucked out of her my various men whenever she liked.  It kept things from getting boring sexually for her and fulfilled a deep fantasy of mine to be sexually humiliated by a beautiful woman.  What I didn't see coming after such a short time after our move is that my wife had changed our relationship without me knowing it.  After finding all the bruises and carpet burns on Barbara just a few short months after our move I knew things were about to change.  After I confronted my wife about what she had been doing she became really mad at me and told essentially fuck off and to leave her in peace while she got ready for her date with James.
As I sat on the couch in our living room by wife finally came out dressed in a short super-hot red dress with fuck me pumps on highlighting her long silky thighs.  Barbara's beautiful nipples poked thru her dress to announce she wasn't wearing anything underneath her red silky dress.  I was speechless and growing hard thinking about my wife bent over somewhere getting the shit fucked out of her by some deserving stud.  Barbara seeing my mouth agape told me to close my mouth and ask me; "Do you really think I could ever be satisfied as a woman by you?"  I stammered a weak; "No".  My wife then explained to me that things were going to be different this time around but if I were good sissy I could enjoy being a denied cuckold husband again.  Finally, Barbara let me know that since she could never be satisfied with me as a man or husband I better be extra supportive of her in her search for a new husband.   My wife then told me if I didn't agree with this new arrangement she would simply leave me now and I would lose the honor of me being able to clean her after sex with other men.  I felt hurt at the prospects of losing my wife and when Barbara saw this on my face it seemed to piss her off.  That's when Barbara lit into me and said; "Do you really think I'm going to stay married to a man that is totally incapable of making happy as a woman?"  With that she stormed out of the house to meet her new lover.
Hours later as I set watching TV in my pink lacy baby doll outfit I begin to wonder how things would turn out when I heard Barbara's key in the door and I turned off the TV and raced to the door.  I froze when the first person thru the door was a very tall and well-built man looking down on me.  I didn't know what to say when my wife followed thru the door and said; "Cuckold Andrew this is James my bull!"  I wasn't sure how to respond and then Barbara went on to explain what James was to her and what that would mean for me.  Essentially, my wife wanted James to be in full charge of both us because she wanted to explore a more submissive side of herself with a very dominate male and I was to be the beta to his alpha and follow his instructions to the letter.  I totally agreed of course because what alternative did I have if I wanted my wife to stick around for a while longer.  With the introductions out of the way James quickly took over and turned to Barbara and said; "Get on your knees you fucking cunt and start sucking my cock!"  My wife moved in front of James's 6'4" frame and dropped to her knees and unzipped his pants and pulled out a monster cock.  Barbara started licking is cock and finally let the very large swollen head of his cock enter her mouth.  I was going crazy seeing my wife suck such a large cock with such enthusiasm.  Then James got nasty and said; "Bitch you know I like my balls sucked" and with that he back handed her across the face knocking my wife off balance.  Barbara quickly regained her balance and pulled out his large ball sack and started licking and sucking on his huge balls.  James began to moan as his cock grew to a rock hard 8 inches.  He then took my wife's head and pulled it back up to his cock and told my wife to take every inch of his cock into her mouth or she would pay for it.  Barbara then took most of his cock into her mouth but started to gag and this made James mad so he grabbed the back of my wife's head and forced the rest of his monster cock down her throat.  This made Barbara squirm and gag harder as she gasp for air and once again I began to worry she was in trouble.  James looked my way and saw I was getting concerned and he released my wife as she fell back hard on the floor.   Barbara lay there gasping for air with tears coming down the sides of her face after being to brutally face fucked.  James came over to me and towered over me saying; "Why the fuck are you still standing in my presence?"  I started to stammer something out when James took his fist and slammed deep into my stomach sending me moaning in pain to my knees.  James then went to where my wife was still lying on the floor and asked her; "What the fuck are you lying down there for you fucking slut?  Did I say you could take a break from sucking my cock"?  Barbara, said she was sorry but James took my wife by the hair and started to drag her towards our dining room table.  My wife scrambled to get too her feet to relieve the pressure off her hair. 
When James got Barbara to our table he turned my wife around and slammed her down on our table.   James turned towards where I was lying on the ground and ordered me to come over to the table and to lift my wife's dress up over her ass.  I quickly came over and lifted my wife's dress up over her perfect ass exposing her to James.  Then James then told me I needed to really lube up his cock because he was going to brutally ass fuck my wife but first I needed to tongue fuck my wife's asshole and lube it up.  I quickly dropped to my knees in front of my wife's beautiful ass and slowly spread her cheeks exposing her sweet little asshole.  I buried my tongue deep into her hole making her grown with pleasure.  I darted my tongue in and out and licked all around her asshole lubing it up for what was about to be a very hard fucking.  Finally, James said; "That's enough faggot now lube my cock!"  I took James massive cock into my hands and started to lick up and down his long shaft and finally I took his massive cock head into my mouth and lubed it up as I pulled back off his cock.  James then shoved me out of the way and announced he was going to fuck the shit out of my wife's little puckered asshole. 
James then placed the head of his cock onto Barbara's asshole and started to work it into her asshole.  My wife moaned a little and James took that as a green light and started to work the large bulb of his cock head further into Barbara.  Getting a little impatient James finally pushed his cock head all the way into my wife's asshole and she gasp a little in pain.  This seemed to excite James as he started to work the length of his cock into Barbara.  When his cock was about half way in James lost all patience and took both side of my wife's ass in his hands and plunged is massive cock deep into my wife.  Barbara let out a scream of pain as James's cock went balls deep into my wife's asshole.  I was both worried and excited at seeing his massive cock buried so deep inside my wife's ass.  James then slowed down a bit as he slowly worked his cock in and out of my wife's hot ass.  Barbara's pain gave way to pleasure as she started to moan with each slow thrust into her ass.  This excited James more and his thrust began to increase in intensity as he started to slam into my wife's ass with his balls slapping between her legs.  James's balls began to tighten and I knew he was getting ready to explode deep inside my wife's ass.  His rhythm pick up faster and faster as he began to orgasm finally taking my wife's ass in both hands and burying his cock deep into my wife.  As he came he let out a scream of sheer ecstasy as his huge balls empty their huge load deep inside of my wife.  James feel down on top of Barbara pinning her on the table but then he slowly rose up withdrawing his massive cock from her well fucked ass.
James turned back to me and said;" You know your job faggot, get over here and suck out all of my cum from your wife's asshole and I don't want to see one drop hit the floor or I'll beat the shit out of you!"  I hurried over to my spent wife and spread her ass cheeks and began to lick around her asshole just as a heavy stream of cum began to stream out of her still gaping asshole.  I positioned my tongue right below her asshole and cum began streaming into my mouth.  There was so much cum it was hard to keep up with the large flow coming out of her ass.  I swallowed as fast as I could and kept feasting on the large load they was seeping out her ass.  After several minutes the flow slowed down and my wife raised up and said; 'That's about enough of that." 
James came over to Barbara and took her into his arms and ask her if she enjoyed her evening.  My wife looked him in the eyes and then began kissing him in a very sensual and loving way.  Barbara said she loved it but if he needed to be a little rougher with me that would be ok with her and in fact she would prefer it if he would be a little rougher with me in the future.  James said; "Of course I can do more to put your little sissy husband in his place but for now I have to be off!"  With that James headed to the door and Barbara kissed him good night.  My wife then turned to me and said; "I told you things were going to change because I like a man that likes to use me as a woman so if you don't like it get out!"  Barbara then headed back to our bedroom leaving me in baby doll outfit with the taste of her well fucked ass in my mouth.  I was in heaven!
I Michael Andrew Piwell love to suck cock. Call me 8178941232 for a ball draining!
Cuckold's Wife's Rough Football Party - Part 1
After being roughly introduced to Barbara's Bull "James" I knew things were never going to be the same with my wife.  Barbara was a hotwife with legs that went on for days and at 5'10' and 125 lbs many men could only dream about those legs wrapped around them as they fucked the shit out of her.  Of course most men's dreams came to reality as my wife could never be satisfied by me and my 3.5" pathetic cock.  Barbara had told me she had enjoyed receiving oral sex from me in the past but that just wasn't good enough to satisfy her hot pussy any longer.  Of course the real issue was that she never wanted to have sex with me again because whenever I attempted to penetrate her I just kept falling out of her with each stroke and that was just too frustrating for her sexually and pissed her off.  That frustrating anger was now about to be translating into a different type of cuckholding experience for me.
My wife now wanted a hard fucking men in her life one of which would replace me someday.  I had seen how roughly James had treated Barbara as she moaned with pleasure at being fucked hard but I still couldn't see how she ended up with such bad carpet burns on her knees and elbows with deep bruises on her shoulders.  It would have taken a lot more than just one rough round with James to end up with those marks but the mystery was about to be solved for me one fall Saturday night.
College football season was on the way and Barbara came home from work on Friday night and told me to go out in the morning and buy plenty of snacks and beer for Saturday night because James was going to be coming over to watch a football game.  I said; "OK" and began to wonder what Saturday night football would look like for me.  Saturday morning I went out to get the supplies for the evening and when I return Barbara told me that I was to be James and her server all night long.  James had said I was too look like a sissy slut server dressed up in high heels, baby doll outfit, and full makeup while serving them for the evening.  Barbara ask be if I understood what was expected of me for the evening and I said; "Yes", as my little clit began to leak.
At 5 pm Barbara told me to get dressed in my proper uniform for the evening and that she would be in shortly to put on my makeup.  Once I had my frilly pink baby doll outfit on my wife came in and had me sit on the edge of the bed and began to put makeup on me which include bright red lipstick.  Once Barbara finished my makeup she told me that I looked like the perfect sissy cuckold and that I had better do everything that James told me too do too or else she would let him beat the shit out of me.  Excitement of another humiliating cuckold experience with a little fear mixed in was starting to drive me crazy as my little penis/clit started leaking from anticipation.
An hour later I hear several cars pull up into our driveway and I'm wondering why there would be more than James's car pulling up.  I look out the window to see that more than James will be attending the little football get together this evening.  Three other men all in much better shape than me exit the cars and start heading towards our door with James.  Barbara comes into the living room and tells me to go open the door for our guest.  I shakily head towards the front door and open the door just as James starts to knock.  As l open the door James and three other men much more fit than me burst out into laughter.  My stomach starts to ache as they spew out countless slurs of sissy bitch, faggot, and many other names which started worrying me that I might be in trouble but I figured Barbara would provide me with cover if things looked like they might be getting out of hand.  My head is spinning in humiliation at my exposure as well as the prospect of four hot men pleasing my wife in ways I never could.
James started to walk past me but first he plants his fist hard into my already weekend stomach and I collapse too the floor with cheers from his other three friends.  James informs them that if you need something to kick or hit during the game feel free to use the piece of shit on the floor.  Snickers and laughs erupt and as the James's friend Larry enters the house he kicks the living shit out of me in my sore stomach causing me to scream out in pain and curl up into a little ball on the floor like a sissy bitch.  Barbara chimes in and thanks Larry for doing something she wish she had done before.  My wife goes on to tell them that she had always wanted to beat the shit out of me because I was a sexually frustrating sissy husband that she couldn't stand and was soon to divorce. 
Another friend, Mark, says; "Damn, it seems like seeing your husband bleeding and hurt would make you happy?"  Barbara almost squeals out: "Fuck Yes!"  With that Mark leans down too where I'm laying curled up on the floor and raises my head towards him and hits me hard on the side of my face sending blinding spikes of pain thru my head that are amplified as my head bounces of our hard floor.  My wife screams out: "Thank you Mark!" as she races over to Mark and drops too her knees and starts unzipping his pants.  Stars swirl around in my head as I see Barbara pulling out Marks huge cock from his pants but then she suddenly stops and looks over to me.  Barbara looks back up to Mark and says; "Mark you made me so hot hitting my husband but you had mentioned that I might like to see my husband bleed and I can't get that thought out of my head", as she dropped his cock from  her hand.
Mark pulls puts his cock back in his pants and takes a step back over to me and looks down at me as he grabs my hair and pulls my face upwards towards him.  Mark then hits my face with two hard punches, the first one hits the side of mouth splitting my lip open and the second punch hits just off the side of my nose causing me nose to start bleeding profusely out my left nostril.  Barbara squeals with delight as the other friends and James cheer Mark on.  Mark looks to my wife and says: "Will that do for now?" as she quickly drops to her knees in front of Mark's cock once again.  My lips and nose are bleeding profusely and my head is spinning in pain and I've started tearing up in pain which leads to further insults from the men in my living room.  When I look towards my wife again I see that she has taken Marks huge cock in her mouth and is sucking and licking his cock with crazy abandonment.  I've never seen her so excited sucking a man's cock before and then I realize this is going to be one rough night of football.
I Michael Andrew Piwell love to suck cock. Call me 8178941232 for a ball draining!
Bahama Vacation
by HotAsianWifesCuck
  We needed some time for just the two of us to be together. Between the stress of work and raising three active children, we somehow lost the ability to connect with each other. We were both successful in our work life, but that had come at a cost. Time away from each other and shuttling kids between activities left little time for the two of us as a couple. Somehow there were not enough hours in the day to spend on ourselves.
  We both thought a trip with just the two of us was just the thing to help us reconnect by getting some time together, and my wife, Julia, thought it was a great idea as well. When she mentioned that she wanted to vacation on a warm, tropical island, I pictured a week of Julia in swimsuits and short dresses for me to drink in with my thirsty eyes. Perhaps Hawaii, the Bahamas, or Puerto Rico would be nice. We booked a flight to the Bahamas and looked forward to a warm weather vacation and to opportunity to spend time together.
   As I looked through travel ads featuring young, fit couples, I couldn't help but think that our sex life had become routine encounters once or twice a month, but I was grateful for each time we made love as it was the only time I felt we were together as a couple. Often at night, she would tell me she just wanted to snuggle and sleep whenever I tried to engage her with kisses and caresses. I hoped that the romantic getaway we planned would help put her in the mood for lovemaking on our trip. Over the past several years together, I tried to spice things up occasionally by introducing vibrators, dildos, or dirty talk. She didn't seem to enjoy dirty talk or sharing fantasies, and so I was a little surprised when she started calling her dildo as her "little friend". At 8 inches, the dildo wasn't exactly "little". She would ask for me to use it on her as she toyed with my hard cock in her hands. I loved how she moaned loudly whenever she came as I used the dildo on her. I felt a little disappointed not to be inside her at those times, but at least she always made certain I came as well. Afterwards, she always slept peacefully in my arms.
  The few months between planning the trip and the day we were ready to fly to the Bahamas passed quickly. The departure day arrive. While packing, I noticed that Julia had packed a few short summer dresses, a new two-piece swim suit, shorts, and a couple t-shirts. I also noticed she had not packed any of the sexy panties I had bought for her over the years. Instead, she packed the same full-back, cotton panties with holes that she had been wearing for years. Underwear with holes did not seem appropriate on a romantic getaway. To try to spice things up a little on the trip, I removed her everyday panties from the luggage and replaced them with some of my favorite ones from her panty drawer. Some have sat in her drawer, unworn since they were purchased. Some were lacey, some thongs, some had little strings holding the back and front together, and some were dangerously open in the crotch area. Although she was 48 and I had already hit 50 years old, exercise and good eating kept us both athletic appearing. As a result, I still loved the way her firm Asian ass looked in a pair of racy panties. With the packing finished, my daydreaming about the trip ended, and I tossed the suitcase into the car.
  We arrived to our vacation hotel after a long, but uneventful, plane trip. The room was romantic with a large king-sized bed, large bathroom shower, and fresh flowers on the dresser. Although it was dark by the time we arrived, we could hear the ocean waves crashing on the beach below our balcony. Being tired from travel, we ordered dinner from room service with a bottle of wine and ate on the balcony of the room. After dinner, we stripped off our clothing and slipped into the fresh, clean sheets of the bed. I held her, rubbed her back, and tried to get her into the mood for lovemaking. I was tired, but also excited to finally be alone with her. She told me she is too tired to play tonight but promised we will play "sometime" this vacation. With that promise, I turned on my back and felt her drape her warm, nude body across mine. She melted into me and we simply fell asleep.
  The next morning, she suddenly woke me up from my dead sleep. I was a little hung over from the wine, and opened my eyes slowly. Julia had already beaten me out of bed and showered. She was still wearing her towel. I would preferred that she woke me up lovingly, kissing my chest, rubbing my morning erection. Instead I heard, "What did you do with my underwear!" Here we are on vacation and you put these in here? She holds up a g-string style panty with a small triangle for covering up her privates. "You expect me to wear these all day? Do you have any idea how uncomfortable these things are?"
  "I'm sorry." I replied, "I just thought maybe you might like to be a little more sexy this trip."
  "If I want to be sexy, I don't need cheap underwear do it. Maybe you should have thought about what I wanted to wear for this trip instead of being so selfish. I wanted to relax, but obviously you thought this was going to be some sort of sex retreat. If you think these panties are so hot and sexy, maybe you should wear them. There's a reason why I don't. They are uncomfortable."
  With that, she took all my underwear out of the suitcase, and threw them all over the balcony. I ran naked over to the balcony to see my underwear scattering in the wind as they fell and land on trees, rooftops, other guest balconies, and the beach.
  "What the ....?" I started to say, but I was stopped when I turned to see her penetrating glare. She was not happy at that moment, and I realized I messed up.
  "Don't even start with me. Now you have the same choice I have. You can wear these uncomfortable things or go without." She grinned triumphantly at her solution to our conflict while I was dumfounded.
   She picked a short, lightweight, dress out of the suitcase, grabbed her swimsuit, and turned and walked into the bathroom again. When she came out again, she looked amazing. I told her how beautiful I thought she looked as she walked past me and slipped her polished toes into her strappy sandals.
  "Go take your shower." she said coldly "I'm still mad and that's not a good way to start a vacation."
  I took my time getting ready. The warm water felt good against my skin in the large shower and helped me think. I knew she was mad at me. I was stupid and assumed she would like to be sexy for me by wearing the sexy panties. As the soap slid over my skin, I started thinking about her bare legs and firm butt with the sexy panties under her skirt. I pictured myself sliding the panties down her legs. In my imagination, I could smell her scent on the damp panties, and I suddenly wished she was in the shower with me. My soapy hands drifted to my growing cock. I stroked my cock in the shower as I thought of her small, firm breasts and firm nipples. I thought how soft her ass would feel pressed up against my hard cock. I felt a familiar urge building inside me, but I stopped short of an orgasm. I would save my passion for her. I hoped that I could somehow turn her from mad to aroused by later tonight. When I finally stepped out of the shower, and walked over to the suitcase, I noticed the room was quiet.
  "Honey?" I called out. There was no answer. I figured she went out to grab a quick coffee from the hotel lobby so I started getting dressed and waited for her to get back. I decided I would show her that I can be a good sport and picked out a pair of her sexy black g-string panties with a few rhinestones in the shape of a heart. Maybe I could show her that the sexy panties were not so bad to wear or at least make her laugh later. I slid the panties up my legs and noted how they felt quite snug against my cock and balls before pulling my shorts and shirt on. I waited for an hour in the room before deciding to go look for her.
  I walked around the hotel for a while looking for Julia. She was not answering her cell phone. Finally, I found her. She was in a hot tub with a well-built, young man with whom she was talking with. Her head was the only part of her sticking out above the bubbles. I noticed her phone was on top of her dress by the side of the hot tub. I felt an odd, heavy feeling in my chest for a moment which passed when I realized that she grabbed her swimsuit to wear under her dress when getting dressed. She smiled at me. I was glad to see her in a better mood. I leaned down to kiss her. She gave me a quick peck on the lips then introduced the man she was talking with to me.
  "Honey, this is Beck. He lives in Denver, about an hour from that ski area you like"
  "Hi there, I was just talking with your lovely wife. I hope you don't mind."
  "Um not at all." I lied. "Nice to meet you."
  "Why don't you join us in the hot tub?" Beck suggested.
  "Well I don't have my suit on. I'll be right back."
  Beck chuckled, "Well, if you need to grab your suit, I'll keep Julia company, OK?"
  "Oh, Could you get us a couple drinks from the bar before you go, honey? I don't want to get out of this hot tub yet." Julia asked.
  "Sure." I turn around and walk over the bar as they resume their conversation. In a few minutes, I return with two eye-opener Bloody Mary drinks, talk for a few more minutes, then leave for the room to change into my swimsuit.
  It took me longer than I thought to find my swimsuit. At first, I was worried that it went over the balcony with my underwear. I found my board short style suit, but I realized that my swim briefs went over the balcony with the rest of my underwear. As I was about to head out the door, my phone rang and I made the mistake of answering it which took me into a long work conversation. When I finally returned to the hot in my swimsuit, I discovered that my wife must have given up on the hot tub. I texted Julia that I was sorry to be so long and asked where they were. About 20 minutes later, I got a reply that they had sat down at restaurant just down the beach from the hotel. I finally found both of them eating an early lunch at a two-person table. Julia looked a little flushed from her time in the hot tub. I smiled as I noticed that her lipstick was a little smeared from eating lunch, but she still looked amazing in her dress. Beck had changed into shorts, but he was still shirtless. He was leaning back in the chair with his exposed, hairless chest and six-pack abs. "Oh we should probably have ordered for you," Julia said when I came over to the table.
  "No problem" I found a nearby chair and joined the table somewhat awkwardly. As I sat, I was aware of my cock growing hard against my swimsuit at the site of Julia. He dress slid up a little and exposed her upper thighs as she shifted her chair closer to Beck to make room for me.
   We talked about our jobs, kids, family, and skiing in Colorado. I learned that Beck is alone today after his friend ditched him at the bar last night for a woman he had just met. Suddenly, my wife asked Beck to join us for dinner since he was deserted by his friend. "I'd love the chance to get to know you both more" Beck replied smiling at her across the table. He excused himself, "Until dinner then." As he left, his room keycard fell from his hand and dropped beside the table. He slowly bent down to pick the card up. He smiled at her one more time as he stood up and waved goodbye.
   I continued to talk with my wife as I picked at the leftover french fries on her plate. She giggled to herself. I asked her what was so funny. "I can't believe you wore my panties" I wonder how she knew. I explain to her that I was trying to be a good sport. " Well, when you bent over to kiss me at the hot tub, the strings of the panties were sticking above your shorts. I could see them since your shirt had slid up a little bit. "Beck thought they were cute too."
   I was suddenly quite flush myself from embarrassment. "Don't worry dear, I told him what happened with my underwear. I think he understands." Now I was even more embarrassed that he knew about that as well.
    When we got back to the room, she put her arms around me and gave me a deep kiss. Then she told me to strip so she can see her panties on me. I thought this was my opportunity for some loving so I stripped down to the panties. She giggled again and pushed me back on the bed.
   "You're in for more than you can imagine." she said in a sexy voice. She crawled up my body as I lay back on the bed, dressed in her panties. She noticed my hard cock peeking out of the panties. "Mmmm. I see you like this situation don't you? You are mine." She teased.
   "Yes" I replied. I was unsure what I had said yes to, but I was excited at the thought of some loving. She teased my cock with her long black hair before taking my cock in her hand. She had my undivided attention. She brought her lips to my cock and kissed the head. "You know what I think?" She started "I think you seem to like those panties more than you admit. Why don't you wear them every day?"
   "Honey, I don't think...." I stopped mid-sentence as she engulfed my cock in her warm, wet mouth. Her tongue tickled the underside of my cock as her lips moved up and down.
   "Don't you want to feel like this every day on this vacation?" She teased "Come on, promise me you'll wear them. You're the one who packed them. You owe me, don't you think?"
   I was too far into the pleasure she was giving me. All I could say was "Yes"
   I heard her reply "Oh good. I wonder what Beck would say if he knew you were wearing panties everyday. Maybe we should have lunch with him again tomorrow"
  "Mmmmm." I replied to her expert cock sucking. I was too far under her spell to care what I was agreeing to.
   Her weight shifted in the bed. My cock grew even bigger as I suddenly was staring up at her bare pussy under her short dress.
  I was surprise by how wet her pussy was already. "You are so wet..." I started before my words were cut short by my desire to have her pussy against my lips. I was feeling so aroused licking her under her dress. She was already so wet, thicker than usual. Her hands found my cock and stroked it lightly with a single finger, and I grew firm. Her attention to my cock took away all my thoughts. I loved the loss of control I feel when she sits on my face. With my tongue, I could feel her pussy was already open from arousal. I started moaning into her wet pussy, sucking all her juices into my mouth. Her sweat made her taste like a mix of sweet and salty, slightly different than usual. All I could focus on was pleasing her pussy, hoping I could convince her to take my cock into her mouth as well.
  Julia turned around to face me. She pulled off her dress and kissed my mouth as she took a firm grip of my cock and started to stroke it quickly. I was out of control, aroused, and she knew it. "I taste good today, don't I" she teased after tasting herself on my lips. I was right on the edge when she whispered, "Wanna know why I taste so good? I'll give you a hint, but promise me you won't be mad"
   I was so aroused and so on the edge that I would have promised her anything "Yes, I promise" I replied.
   "I guess I forgot to pack my little friend for the trip, good thing I found a big friend named Beck to play with this week. You don't mind, do you honey?"
  I was lost in my lust and replied, "Oh, yes!" before I heard what she had said. Suddenly I realized. "She's naked under her dress!" My mind replayed what I was seeing today with that knowledge. When did she take off her swimsuit? Did she even have it on when she left the room this morning? I saw her grab it, but never actually saw her wearing it. The hot tub, the flushed look at lunch, her smeared lipstick, the delayed response to my text, Beck dropping his key by the table before leaving. When did Beck change into shorts? Suddenly my mind went into overload as I finally processed what I was missing all day – she fucked Beck! I had the hardest orgasm I ever had and erupted all over her hand.
  "Oh my!" She said. "You really liked that didn't you."
   My mind was confused I was spent from the orgasm and could not think clearly. "Yes I replied, thank you." She licked the cum off her fingers and turned and kissed me on the lips. I could taste my cum on her lips. I have never tasted my own cum off her lips before. It was salty, like the salty cum I realized I had eaten from her pussy a moment ago. She smiled at me. "Are you OK?" she asked
  "A lot to process, but yeah. I'm OK" and, with my arms wrapped around her, I pulled her closer to me.
Bahama Vacation 2: The Cuckold's Package
By AsianHotWifesCuck
I woke up with my wife, Julia, laying next to me. Her body was warm and inviting against mine. The room was slightly chilled with the early fall air. Last night we snuggled under the covers together as a thunderstorm raged outside. Now the storm had passed and the house was quiet in the early morning hours. We lay in bed for a little while, uncertain if the other was awake. I lay on my back while Julia rested her head on my hairy chest. Neither of us wanted to move out of fear of waking the other.
After I let out a content sigh, Julia's fingers moved across my abdomen, lightly tickling the soft hair there. I stirred and commented that there must be a snake in the bed as I felt something moving across my stomach. I smiled, and Julia lifted her head to smile back at me. She rested her head back on my chest. Her index finger continued its journey towards my cock. With one finger, Julia started to lightly stroke my cock. I jumped at the touch. "Mark, you are so sensitive since we returned from the Bahamas," she teased, "I wonder why that is?" With barely any pressure at all, her finger traced the head of my cock, circled it, then traced down the shaft and around my balls before returning to my cock head and repeating the process several times. She looked deeply into my eyes, knowing she had my undivided attention at that very moment. Within a few minutes of her teasing, the light touch of her finger brought me close to the edge of an orgasm.
She knew exactly why I was so sensitive. During our trip, she slept with a young, muscled lover from Colorado named Beck. Actually, she slept with him for several nights during our Bahama vacation. She turned me from a regular husband to a cuckold husband. I should have been mad at her for giving herself to Beck, but instead I was aroused. I confessed to her that I often masturbated thinking of her pleasing another man's cock (especially if the man had a cock that was bigger than my own). Instead, she was mad at me. She told me that I had cheated on her by masturbating behind her back and made me promise I would not masturbate again without her permission. I promised her I would not masturbate anymore since it bothered her. She said that since I agreed with what she wanted, she would be happy to do what I wanted and fulfill my cuckold fantasies. I had not touched myself since then. I was worried that it would be difficult to stop any self pleasure. Fortunately, Julia was much more turned on when we got home and took care of my needs more often than ever before. By having more chances to make love with Julia, I had less of a need to masturbate to my own fantasies.
She stopped touching my cock just before I was about to cum. She slid down the bed. While looking into my eyes, she kissed the tip of my hard cock. I shuddered. She licked the sensitive underside of the head with her tongue. I sighed. She then opened her mouth and took me inside. I groaned as her lips, tongue, and fingers worked my cock. I was in absolute heaven. 
"Do you like having your husband saving all his desire for you by not touching himself?" I whispered
"Mmmm. Hmmm." Was her reply. I could feel the vibrations on my cock driving me deeper into my lust.
"Do you like how you can get me hard with a single finger?" I asked, hoping that I would feel the vibrations of her response again
"Mmmmmmmmm. Hmmmmmmm." She replied enthusiastically
This time, the vibrations of her voice nearly sent me over the edge, but she suddenly stopped and sat up.
"I think I need my big friend," she suggested. I knew exactly what she wanted and where it was. I went into our toy drawer beside in the bedside table and pulled out her vibrating life-like dildo. It was about 9 inches in length (which was at least 2 inches bigger that me). It connected wirelessly to her phone so she could create custom vibrating patterns or even share control of the vibrator functions with someone else's phone. She took the dildo from me and straddled my hips. She turned it on, selected a vibration pattern she liked, and placed it against her clit. With her other hand, she took my cock and stroked it slowly in her hand. 
"You like your big friend, that big cock, don't you?" I teased her. She responded by closing her eyes and looking upward to the ceiling. She let out a little groan as she slid the dildo inside her pussy. Her hand relaxed from my cock and held onto the life-like vibrating cock. She slid the dildo in and out, and I could see it was slick with her wetness. I was excited by the display in front of me, but I missed the stimulation from her hand as my cock now bobbed freely in front of her pussy which was now occupied by her big vibrating dildo.
"Please put my cock inside you, please." I begged shamelessly. Without looking at me, she removed the dildo and placed it back on her clit. She reached down with her hand again and guided me to the entrance of her pussy. She was so wet and stretched from the dildo that she easily slid down onto me in one motion, and then she began to ride my cock up and down. She kept the vibrator against her sensitive clit. I could tell she was enjoying herself. Her long black hair fell across her face and shoulders. Her eyes were closed. Her back was arched. Her beautiful A-cup breasts were pressed forward with her nipples firm and erect. She was getting lost in lust. I teased her more about how much she likes big cocks now that she's had one during our vacation. She moaned loudly with that. Suddenly, I could no longer hold out and I exploded inside her.
She was clearly disappointed that I did not last longer. She kept riding me until my cock softened again and fell out. Frustrated by the sudden loss of a thick, hard cock inside her, she rolled off me and onto her back. The vibrating dildo never left her sensitive clit as her legs fell open leaving me with a wonderful view of the mess I had just made of her pussy. I could see my cum mixed with hers dripping from the slightly swollen entrance of her pussy.  I leaned forward and kissed her pussy lips. She removed and turned off the vibe so I could have your whole pussy to enjoy. I ran my tongue along the her slit. The taste of my cum and her juices reminded me that just a few months ago, I was eagerly licking her lover's cum from her pussy. As I licked the evidence of my orgasm from her pussy, she let out a sexy moan.
Then suddenly we were interrupted. Her phone chimed with a text message. "Fuck!" She said not able to ignore her phone. She opened her messages and a smile suddenly broke across her face.
"It's from him isn't it?" I guessed.
"Yup. And just in time too." She giggled as she snapped a quick photo of my face next to her pussy.
"Hey!" I protested
"Aww. You just look so cute with cum all over your face and your hair all messed up. Besides, my Bahama lover, Beck, wanted to see what we were up to." She replied. She started a video call with her long distance lover.
"Yeah. He didn't last again." She giggled
"I wish I was there to take care of you", Beck replied. "I've got an idea. Hang on. Oh and tell you hubby is is not allowed to touch you until I'm done with you tonight"
I slid away from my own wife and watched from the corner of the bed what was to unfold next. Suddenly the vibe came to life again with its familiar buzzing. Julia had not touched the vibrating dildo, but Beck was now controlling it from his phone in Colorado. She pressed the long, hard dildo to her pussy entrance and slid it inside her. 
"See how nicely my big friend fits inside me? Oh Beck,  I want you to finish what Mark started" She whispered between sighs.
"You like how I fucked you with my big cock on the Bahama beach, don't you? Can you still hear the sound of the waves on the shore as I fucked you on the beach in the moonlight? " He teased her over the video. I could hear what he was saying, but the screens as turned away from me so Julia could see.
"Oh my! Did I do that to you?" She exclaimed innocently as she looked at the image on the phone screen, "I miss that nice cock!" 
"I bet you do! My cock misses you too" Beck replied. I heard the vibrator speed up and Julia let out a little gasp. "Tell me you like my big cock" He commanded
"I...oh....like your big cock"
"Tell me why you like my cock better than your husbands"
"It's.....oh, god.....so much bigger. I mean Mark is big, but you are just....hmmmmm.....huge" Beck rewarded her response with another change in the pattern of the vibe. This time it was short pulses.
"You are so much ....uhnnnn......stronger than Mark when you hold me tight..... carry me to the ...ahhhh...bed" The pulses became stronger, clearly they were having the desired effect on Julia. Meanwhile, I felt  increasingly jealous as Beck fucked my wife's mind and body from 1000 miles away in Colorado. I was right here, in the room next to her, but her passion was now capture by her Bahama lover
"Oh God! You.....reached places.....touched me.....like Mark never could" Now the vibes was really loud and fast
"Oh Beck! I'm cumminnnnng....Oh God! ...... Oh Fuck! ...... I want your cock so much."
"Show your husband how you make me cum" Beck commanded. Julia quickly got up on her knees opened her knees and mouth wide, stuck out her tongue invitingly and held the phone camera over her face. She never did that for me. Beck was no doubt getting an amazing view of her open, wanting mouth, her perky tits, and likely her neat, natural bush.
"Just like that, baby...Just ......like......Ohhhh my gooood...fuuuuck!" I head Beck exclaim over the video "You are too fucking good for him." he said after a few seconds of recovery.
"Oh my God!" Julia giggled and pointed the camera back at me. "Look Mark's hard again." My face turned red with embarrassment. 
"Well, I guess we found a good way to help him stay hard for you." Beck chuckled and then continued "Oh that reminds me, by the way, you should be receiving a package from me in the next couple of days.. A little present until you come to visit me next month in Colorado."
"You know I hate skiing, right?"
"Who said anything about skiing. I can't wait until you come visit me next month. You are in for two weeks of hot coco, cozy fireplaces, great dinners, and fucking like you've never dreamed. Maybe I'll even introduce you to a couple of my friends one night"
"Oh my God! I can't wait to get my hands on that huge cock of yours again........So what is in the package?"
"Turn the video around so I can see your hubby again and I'll tell you both"
Becks face filled the screen as a broad smile crossed his face and he spoke "I don't want Julia all worn out when she comes to visit next month. Therefore, I'm sending you a cock cage. It locks around your cock and balls. You won't be able to get hard and distract Julia from needing my cock. Julia's body is mine until she visits. When the cage arrives take a day or so to find the parts that fit over your cock and balls. Then, Julia will lock it on you and send me a photo. If she treats me right when she visits me, I'll consider sending back the key to the lock with her when she returns."
"Wh..What if I don't want to wear the cock cage?" I could feel the mix of jealousy, anger and humiliation as my face fell for Beck to see.
"Well, I'll leave that to Julia. However, she is only allowed to visit me, if you are wearing the cage. Also, I know she won't want you masturbating again while she is gone. Consider it a present from me to you that will help you keep that promise you made to Julia. Oh, and if that doesn't convince you to wear the cage, remember that I have a great photo of your cum covered face. You never know where a photo will end up. " He laughed and Julia started laughing with him. He had control over both Julia and I, just as he wanted. Even with 1000 miles between us, he could still turn Julia on and cuckold me. I could tell it would be a long month ahead.
A Cuckold Litany
I should have known I was a cuckold that Saturday afternoon in 1957 when I was young and I saw the love of my life, JoAnn making out with another guy in the balcony of a movie theater and all I could do was watch them with a hard on leaking precum into my jockey shorts.
I should have known I was a cuckold that night in 1959 when I called the next love of my life and Carol was home alone with the biggest cunt hound in my class. As she was hanging up the phone, I heard her say, "Stop it Eddie! Someone will be home in 15 minutes and I need to get dressed." All I did was go into the bathroom for privacy and stroke my cock.
I should have known I was a cuckold the night in 1962 that the next love of my life, Jackie told me she was pregnant and getting married the next Monday. I went home and actually considered asking her to marry me instead of the father of her baby.
I should have known I was a cuckold that night in 1964 that I saw the next love of my life, Mary Lou secretly hand a piece of napkin with her phone number on it to my friend Roger at a bar while we were double dating with him. I took Mary Lou home and never mentioned that I saw her do it. When I got home from the date, I was in that bathroom again to relieve the blue balls I had thinking about Mary Lou and Roger. After a few more dates, she broke up with me and I never saw her again.
I should have known I was a cuckold a few months later in early 1965 when I found out that Judy, a girl I had dated a couple of times after Mary Lou was pregnant. I knew it wasn't mine because I was a good Catholic guy and was still a virgin at age 22. Another trip to that bathroom was the order of the day.
I should have known I was a cuckold in 1967 when the real love of my life and first wife, Marilyn told me 4 months after our wedding that she had lied to me about being a virgin. I was so pissed I stormed out of our apartment and walked around town for two hours. My rage slowly subsided and I gradually realized that I wanted to hear the whole story, When I got back my bride was distraught and crying. I soothed her and made her tell me how she was debauched at age 18 by her first boyfriend Danny. As she related the story, I got a raging hard on and fucked her hard before she could finish.
I should have known I was a cuckold that night I 1976 when we were playing strip poker with Lorraine and Joel and I was the first one naked and had to leave the room. Lorraine was next and joined me in the family room where she proceeded to pass out drunk on the couch. As I sat in my recliner stroking my cock looking at the naked Lorraine and her full brown bush, nice tits and dark brown nipples, I started imagining Joel and my wife fucking in the living room. I don't really know if I was relieved or disappointed when, after what seemed like an eternity but was actually only about 10 minutes they both came into the family room. Joel came in first naked followed by my wife who still had her bra and hip-huger panties on. Needless to say after we roused Lorraine and they left, my wife and I did not make it upstairs to the bedroom. As a matter of fact we fucked while she was still in her bra and panties. I remember wondering if she was so turned on because she had seen Joel's 8 inch hard-on.
I should have known I was a cuckold, when, after Marilyn died in 1986, until I met Pam in 1989, my main sexual release was jacking off while fantasizing about the time an 18 year-old Marilyn was seduced by Danny and not all the glorious times that I had fucked her.
I should have known I was a cuckold in 1989 when I started dating again. Virginia, a 38 year old widow who I desperately wanted to fuck, told me that she was a submissive to her late husband's nephew. You guessed it! I went home and rubbed one out.
I should have known I was a cuckold in 1990 when Pam told me about her last boyfriend, Jack who also happened to be her master's thesis adviser. She told me in great detail how they were in a dom/sub relationship, and that she had been his sex slave for nearly 3 years. When she told me all this and that she was going to see him three days before our wedding because he was blackmailing her with the hardcore videos of her that he had taken during those 3 years, I went with her and turned the tables on him. I made him show me the tape. It included date stamped footage that proved that he was guilty of violating his University's rules against a faculty member having a sexual relationship with one of his students. When we got back to her place, I couldn't wait to play the tape again and I fucked her on the living room floor in front of the TV.
I should have known I was a cuckold during the early 90's when we started telling each other about our past sexual adventures. I ran out of stories after about 5. Pam seemed to have an inexhaustible supply of tales. She realized that I got turned on hearing them and we both loved our Scheherazade sessions. They would always end up with us fucking. I don't know what she was thinking about while we fucked but I was always visualizing the tale she had just related.
I should have known I was a cuckold all those nights when Pam was on business trips to DC and she did not answer her hotel room phone. She always had a flimsy excuse such as: I was out with Beth, I had a headache, I had to stay late at the office, etc. I always believed her and never suspected that she would cheat.
I began to realize that I was a cuckold one night in 1996 in Cancun. We had picked up another couple and in their drunken stupors in the wrong beds. Pam and the other woman had collapsed in the wrong beds. I watched the other guy fuck Pam in the spoon position. I didn't fuck his wife until he finished fucking Pam. I couldn't take my eyes off of Pam and him.
I knew I was a cuckold that night in 2003 on our 13th anniversary trip to Sandals-Negril when I was hard as a rock watching as Samuel's foot long black cock continuously ravaged my wife's pussy turning her into a quivering orgasm machine. By the end of that night I had not only watched him fuck her, but also held her legs open for him, fed his monster cock into her pussy, had sloppy-seconds doggie-style while she sucked him hard again and when we got back to our room ate her creampie.
Bahama Vacation 3: Lost in Lust
By AsianHotwifesCuck
Until last year, I was the only man that my wife, Julia, had ever slept with. We met in college, She was a freshman, just out of high school, and I was a senior. We met at the library. I accidentally bumped her table when I passed by. She was petite with small breasts and Asian facial features. She looked up at me with her dark eyes and smiled. I smiled back, and I was hooked on her from that day forward. 
After a few years of marriage, kids, and jobs, the initial love struck feeling in our relationship had faded, although we were still in love with each other. One night, after an exhausting day, we lay in bed talking about where that love-struck feeling disappeared to and how to get it back. For some reason, we got on the topic of her former boyfriends and why she never had sex with them.
"To be honest," she told me, "I was afraid."
"Why?" I inquired.
She paused before she answered. She looked into my eyes and smiled. Then, without taking her eyes from mine, she slid her hands into my pajamas and touched my soft cock. She started stroking me lightly as she spoke, "Well, it's complicated, really....See, I know I told you I was a virgin when we met, and that was not a lie....However, I did not tell you how much I loved giving head to my boyfriends. In fact, I had a bit of a reputation for that in high school. I didn't want that to happen in college, so I never told you. You don't really want to know about that, do you?"
Still staring into her eyes, I could feel my cock growing with her light touches. This was a side of my wife I had not known about in all of our years of being married. The fact that she had kept it secret all these years surprised me. "Yes," I replied. My mouth felt dry as I spoke quietly, "Yes, I do want to know."
She slid my pajama bottoms off, leaving me completely naked in the bed while she kept her nightshirt and panties on. Her long black hair brushed against my leg before she swept it to one side of her head. She grabbed a hair tie off the nightstand and twisted it into her hair, forming a ponytail. She looked into my eyes again and smiled, placing her hand back on my cock.
"Oh, my! This conversation seems to be making your cock so hard." She continued to stroke my cock.
"So you had a little more fun in high school than you let on. I thought I was the only one. So what made you afraid of sex?" I suggested as I felt her soft hand stroke the sides of my cock, then the head, back down to the base. 
"Oh, you were the first one I had actual sex with. My boyfriends....well.... there's no good way to say this....They were all bigger than you, and I was worried that I'd never be able to fit them inside me. I was afraid it would hurt. Does that bother you?" She asked before quickly adding, "This is exactly how I sucked their cocks," she continued before placing her lips on my cock. 
I could feel her tongue circle the head of my cock each time she pulled out to the tip. She then plunged me back into her warm, wet mouth. Her hand worked up and down along my shaft with her lips. Her hand twisted slightly with each stroke. The overall effect was undoubtedly making me aroused and approaching orgasm. I suggested she stop so I could slip inside her.
"Shhh." She told me. "I'm enjoying this. Just listen. So one night, my boyfriend really wanted more than a blowjob from me. His cock was enormous. Well, at least I had not seen one that size before. It seemed almost as long as my forearm. In fact, I had to use both of my hands, sort of like I am with you now. I could not fit him all inside my throat. I mean, I don't usually need to use my hand with you like this since I can fit all of you in my mouth." She paused again to take my cock inside her mouth once more. 
As she moaned, I couldn't help but wonder who's cock she was thinking about mine or her ex-boyfriends. I had my answer a moment later when she continued, "I mean, your cock I was so tiny and cute even when it got hard, how could I not want to give it a try? His cock was so huge...Hmmmm....Scary huge." She made a slurping sound as she took me back into her mouth again then pulled her lips off me as she sucked. "Oh, his cock hit the back of my throat and caused me to gag. I tried so hard to get the whole thing inside, but it just wasn't possible." She stroked my cock. 
"Is this still OK? Are you sure you want to hear more?" She asked.
"Unh, huh," was all I managed to get out in agreement.
"It took me a lot of practice before I was able to take most of it down my throat without gagging." She continued. She touched my cock head with her palm then drew her fingers up the sides of the shaft until they met at the tip. Then she slid her fingers back down the head to the shaft again. She looked into my eyes once again, bent down, and whispered in my ear, "His cock was so big, I was too scared it would hurt if I tried to take him inside my pussy, not at all like your cute little cock that fit inside me easily."
Her whisper sent shivers through my body. Her fingers stroked me quickly, firmly, and I shuddered in orgasmic bliss. I was so excited that my cum shot against my forehead and hair. Julia noticed and commented, "Oh my! Someone was very excited!"
From that point on, our dirty talk in bed often involved her recounting of her old boyfriends or even fantasies about our current friends. We never thought we would act on those fantasies until, in the act of revenge for a minor prank I played on her during a Bahama vacation, she ended up having a week-long fling with a single, much younger man named Beck. At first, she thought she was just pranking me back, flirting with him, pretending that she would have sex with him. She planned to make me jealous of her attention to Beck's muscled body, but things went a little too far. Her desires took control of her, and suddenly, I was a real cuckold. My wife experienced the thrill of new cock and, through my acceptance of her actions, a renewed realization of her love towards me. 
She kept in touch with Beck ever since that day and now, was visiting him in Colorado while I remained at home going to work each morning and caring for the kids each evening. She was gone just over 24 hours of her one week trip before I got her first text.
"Breck's place is cool."
                 "Glad you made it safe."
[Mountain photo]
                  "Wow, is that the view."
"Yes. Only a couple hours away from ski areas."
                   "But you're not skiing, are you?"
"Umm. No. But I know how much you like to ski."
"Only hot cocoa, warm fires, and red wine for this girl."
                    "That sounds about right."
"Oh, gotta go...bye"
                    "Wait. Text me again soon. I miss you."
In the weeks leading up to that visit, Breck insisted that Julia keep my cock locked away in a cock cage. From time to time, Breck had Julia send him photos of my locked cage at random times to be satisfied I was locked. I was forbidden from touching Julia whenever she was nude, and Julia discovered the freedom of remaining naked in our bedroom for prolonged periods. If Breck's rules were not followed, he would not allow Julia to visit him. Furthermore, I worried about the photos Breck had of Julia and I. Although he always promised to keep them safe, I still had a slight worry that others might one day see those photos. Most importantly, Breck also had the key to the chastity cage. If Julia did not go out there and convince him to give her the key, I would remain locked. 
A few hours later, I received a single text from Julia's phone.
"Don't worry. Miss you too."
I spent the night wondering what Julia and Breck were up to. I lay in bed and had a hard time falling asleep. Well, I knew what they were up to. They were fucking. My cock grew hard in its cage at the thought of it. They were fucking, and I haven't even gotten a full hard-on in a month. I wanted just a little sexual relief. I needed to jerk off. Instead, I humped the bed mindlessly until I realized that I was not going to be able to cum like that and only frustrated myself further. 
At 2am, I received another text from Julia's phone.
"Man, you got to see your girl."
[video]
I opened the video. What I saw was my wife in the back hall of a club. She had obviously been drinking and was staggering a bit, but appeared happy and was laughing. She held a cup in her left hand. Someone was using her phone to record the video. She kept pointing at something and saying, "Oh my god! I can't believe you..here? Now?" She handed her cup to someone nearby and got on her knees on the dirty club floor. Then her hands wrapped around a big cock. 
"That's right, baby girl...tell me you want Daddy's big cock" It was Beck's voice.
"I want your big cock," came Julia's reply, followed by a giggle.
"You want my big cock, what?"
Julia gave a puzzled look before adding, "Daddy?"
"Hmmmm. Now take that big dick."
People circled around her and Breck, providing a little cover from the rest of the club. The video showed Julia, my wife, take hold of Breck's cock, put it into her mouth, and close her eyes. Then the video stopped, and I suddenly realized how painfully tight the cage had become. I grabbed a washcloth, wet it, and placed it on my groin. The cool cloth soothed the aching that I felt, and my erection quickly went down. As I sat there with the cloth on my cock, I heard my phone buzz again with another text.
"Show me yours." Came from Julia's phone
                  "Show you my what?"
"Your caged cock, of course."
"Random check!"
                   "Hang on."
                   [Caged cock photo]
"Ha, Ha. That's what we wanted to see."
                   "Who's we?"
[photo of a crowd.]
"Surprise! They all think your caged cock looks cute."
                   "I don't like surprises. :("
"Oh, come on. Get over it."
I turned off my phone and went back to bed. I was embarrassed and angry at myself. Not only had my wife given a blowjob in a crowded club, but everyone with her saw that I was her locked-up cuck. I was also jealous that Breck was there, with my wife. What did I let happen? Why did I let this happen? I realized how much I still loved her and wanted her here with me. Tears formed in my eyes as I was powerless to do anything about it and could only trust that my wife would return to me at the end of the week.
Buzzzzzz. I was at work the next time the phone buzzed with a text from Julia.
"Hey, what are you doing?"
                      "I'm at work."
"I mean, HOW are you doing?"
                       "Oh, OK, I guess."
"I miss you."
                       "Miss you too."
"I've got some good news for you."
                        "Oh?"
"Breck gave me your key."
"He made me go down on him in the club for it."
                        "You did that for me?"
                        "I love you."
"I know. :)"
"Miss me?"
                        "You know, I do."
[photo of bare breast pulled out of bra cup.]
 "Something to remember me by."
                         "Isn't that the lingerie set I bought you for your birthday?"
"Yes"
                         "The one you haven't worn for me?"
"Yes"
                         "Don't tell me you are wearing boots and stockings too."
[photo of boots]
                         "That is so not fair."
                         "Wear those boots for me when you get home?"
"It's fair. We'll see.
"See you soon."
The next couple of days was the same routine for me. I got up, sent the kids to school, and went to work. Julia sent me texts, some naughty photos. I sent her back pictures of my cage to show I was still locked. She called the images her "Random Check." Taking and sending the photos made me realize just how much I was at her mercy, how much I trusted her, and how much I wanted to see Julia happy.
The 5th night was different. I texted with Julia as I did the previous nights, only this time she did not send me any photos of her. However, she did ask for another "Random Check." I sent her the picture of my cock still firmly locked in my cage.
"Not good enough."
                       "What do you mean?"
"I want you to prove you are at home right now."
"Take my lipstick and write 12/6 above your cage."
                      "You are crazy."
"Beck says, no photo, no key."
                        [photo of cage with date]
"Ha, Ha. You look so cute!"
"Kids Asleep?"
                     "Yes"
"Good!"
And then I heard a key in the lock of the front door. The door opened while I was upstairs in the bedroom wearing just a chastity cage. I heard whispering voices in the front hall. One voice I recognized as Julia's. Had she come home early? Who was with her? Footsteps started coming up the steps to the bedroom. The bedroom door flew open, and I was suddenly blinded by the flash from two cellphone cameras.
"Surprise," I heard in unison. When my vision cleared, I saw that it was both Julia and Breck. Julia was not due home for another 2 nights, and I was certainly not expecting Breck to come back with her. Julia threw something on the bed. It was a key. It was the key to my cage. I reached for the key and was surprised yet again when Breck snapped a metal handcuff on my wrist. He then pulled the other hand behind my back and cuffed my wrists together before pushing me onto the bed.
Laying on my bed, wrists cuffed, with lipstick writing above my cage was not the homecoming I was expecting to provide when Julia came home. I looked up at my wife, who was giggling, and Breck, who was now holding the key to my chastity belt. I was now nervous and slightly frightened.
"Are you going to behave for your wife tonight?" Breck asked
"Sweetie, just say yes. You won't regret it." Julia encouraged
"Yes?" I didn't sound confident.
Breck handed the key back to Julia, who unlocked and removed my cage. I sighed in relief as my nervousness faded. Free from the cage, my cock grew to its full size, but it seemed smaller somehow under the gaze of my wife and her lover. None the less, it felt good to be fully erect. With my hands behind my back, I could not touch myself.
"Please," I pleaded to my wife, "Please, it has been over a month."
Julia leaned forward and put her hands on the bed next to me. She looked amazing. Her lips were coated in bright red lipstick. It was a new color that she picked out for Breck. She told me later that Breck insisted she purchase a special shade of lipstick to wear only for when she was with him. She opened her mouth and licked her painted lips slowly. Then she kissed the tip of her finger. She touched the head of my cock with her finger gently. My cock jumped.
"Patience, my sweetie. You will get your reward."
Julia turned her attention back to Breck. She unbuckled his belt and lowered his pants until his 9-inch cock jutted out from his body. Julia's hands looked so small on his cock as she stroked it up and down.
"I know you enjoyed the video I sent you from inside the club. I thought you'd like to see the rest of what didn't make it on the video." Julia suggested. She then engulfed the head of his cock with her mouth. All I could do was watch in fascination as my wife worked her lips, tongue, and hands on his cock. With each attempted to take his entire length into her mouth, she gagged a little. By the time she took it all inside her throat, her chin and his cock was a mess of smeared lipstick and drool.
Julia climbed on the bed next to me and removed her skirt, panties, blouse, and bra. She was wearing the fetish boots that I had bought for her, but she never wore it for me. Her boots were the only item that she was still wearing. She leaned forward and took my cock in her mouth quickly. Breck approached Julia from behind. She gasped as he penetrated her on our marital bed with his enormous cock. Each time Breck's cock pushed inside her, Julia enveloped my cock in her mouth. After only three or four thrusts, I was ready to cum and begged her to stop.
"OK Sweetie, you just watch us for a while then." 
Before long, Julia was looking at me, moaning. She was lost in lust. Her ass was high in the air, and Breck was buried deep inside her pussy. Her hand was between her legs, rubbing her clit, and Breck slid in and out of my wife. Her eyes closed. Brock's hands slapped her ass and grabbed tightly at her hips. Julia let out a loud cry as she came on Breck's cock. Julia collapsed on the bed, and Breck pulled out of her pussy. Breck was still hard. 
The next thing I knew, Julia was straddling my head. Breck stood behind her with his cock pressed against her ass. His cock was already wet with Julia's juices and slid into my wife's back door. She pushed back and took him slowly inside. 
"Oh, my God!" Julia exclaimed, "I've never felt so full."
"Shit! Do you know how good your wife's ass feels around my cock?" He slid into her back opening a little further. "Oh, that's right, she's never allowed you in her ass before has she?" He chuckled
From my position underneath, I could only stare at his cock, entering my wife's ass. Slowly at first to allow her to get used to its size. The speed picked up as Julia started rubbing her clit again. The smell and sounds of sex filled the room. I could feel my erection rubbing against Julia's hair each time she thrust back and forth on his cock. Then, suddenly, Breck tensed and came inside Julia. Julia moaned in agreement and came with Breck's cock buried in her ass. The sounds of Julia's moans pushed me over the edge, and I came hard. Over a month of my pent up desire suddenly erupted. Julia collapsed on top of me before rolling off me.
Julia put on her robe and showed Breck to the guest room that was located downstairs in the basement. I looked at the clock and noticed she was gone for about an hour before she returned to our bedroom.
Julia uncuffed me and kissed my face and lips. Her tongue pressed itself into my mouth and mingled with my own tongue. I tasted a salty, thick fluid enter my mouth as we kissed. I could only presume that she had just let Breck cum in her mouth while down in the guest room. She giggled, looking down at me. "I love you," She whispered. 
"I love you too," I repeated and held her tightly in my arms.
"Will you do just one more thing for me? Just until Breck heads back to Colorado in a couple days?" Julia asked.
Julia held up the cage and key. "Will you let me put this back on. I need you to be all mine right now. I need to know that you are OK with all of this. I need to know that you will stay with me always."
I placed my arms over my head. I surrendered myself to the wishes of my wife, or at least this sexy vixen that has possessed her. I was falling in love with this confident woman all over again. I knew that she could have any man she wanted, but she still wanted to possess me as her own. With a click, the chastity cage was back in place. 
"When is Breck heading back?" I asked.
"I already told you, you just didn't realize it." 
Suddenly I realized that a short one week trip to Colorado to be with her lover had just turned into four weeks with her lover living with us. December 6th, the date I had written in lipstick above my cock cage earlier this evening. Julia was in control of wherever our relationship was leading to next. I was nervous about having Breck stay with us for so long. Fortunately, Julia convinced Breck to sleep in the guest room in the basement. Julia told him it would give her and Breck enough privacy when they needed it and that no one else will know about her and Breck. He agreed with the condition that she visited him there every night. Exhausted, I fell asleep in the bed next to my wife. Happy that she was back home with me and excited about our renewed love of each other.
Reclaiming Her
By AsianHotwifesCuck
(Based on an actual experience)
We slept in this morning. By "sleeping," I mean that we snuggled for almost 2 hours. I caressed you as we lay nude in bed together. Our body heat kept us warm under the covers. Sometimes a little too warm and we slid apart, then too cold, and we embraced each other. I enjoyed watching my hands trace the curves of your body as you slept beside me. We had been apart for a few days when you were out of town. You came back home to me last night. I wanted to reclaim you last night, but I knew you were tired from a long travel day. Instead, we fell asleep in each other's arms. I was willing to wait a little longer until you wanted me as much as I wanted you.
While caressing you, I lightly touched the hairs above your pelvis. I thought you were still asleep, but you were only enjoying our closeness under the covers of the bed. You spoke first and said, "How about I get my vibrator?" And I eagerly agreed. You jumped out of bed and retrieved your purple vibrator from the night table drawer. It started buzzing as you quickly returned into bed. You placed it between your legs as you lay back in the bed beside me. I caressed your body, neck, breasts,  and stomach.  I tried to reach between your legs, but you would not allow my hands there. Instead, I caressed your legs and kissed them. I kissed my way to your firm bottom and back down your legs. Then, I licked at your inner thighs until you relented and opened your legs for me.
I slid between your legs and licked around the vibrator that was buzzing on your clit. You started moaning. I licked my way towards your clit, and the vibrator gave way, sliding off your clit to finally allow me access. I tasted you for the first time in almost two weeks and consumed you as if I was a starving man. You moaned, and your breathing quickened. You were wet and needed something inside you. I took the vibe from you and pushed it against your opening, but you would not allow it. You wanted the real thing inside you.
I returned the vibe to your hand and straightened myself up. With one hand on the vibe, your other hand took my cock and guided me inside as you lay on your back. In the morning light, I could see the woman I loved in front of me. Your perfect breasts and nipples needed caressing. Your long black hair highlighted the soft features of your face against the light-colored pillow. Seeing you look so beautiful in the morning made me realize how lucky I was to have you. 
I thought about how much you make other men lust for you whenever you are out in your form-fitting tights or a flowing dress. I thought about how jealous I was that other men got to enjoy the sight of you while I was denied it by our distance from each other. I thought about your hotel room and wondered which other man was there with you while you were away from me. I knew you would not share the secrets of your conquests with me, but I shared my thoughts, jealousy, and insecurity with you. You grew more excited as I did so. 
A husband knows when his wife has been with another man even if his wife tries to keep it a secret. I noticed the signs of another lover on your body as I stared down at you with my cock buried in your pussy. In the morning light, I saw the minor bruise on your left hip and the reddened skin near your right nipple. Perhaps it was a leftover bite from your secret lover. I knew if I asked, you would only tell me that you scratched yourself or that you bumped into something.  I kissed your lips, realizing that they were wrapped around someone else's cock this week. I knew that someone else's cum had been on your lips, pussy, and breasts. Did he take you just before you left for your flight last night? Did he send you home with your pussy full of his semen? Was the fact that you had not washed before we went to bed also the reason why you were reluctant to have me kiss your pussy? When you finally came, I was telling you how sexy you were, how much you turned men on,  how much you tease them every time you go out, and how much that turns me on. I told you how lucky I felt to have you as my own and to have you here at home with me again. You cried out in moans and sighs. Your legs wrapped around me and pulled me into you as deeply as I could go. The muscles of your pussy pulsed around my cock. The bare emotion of your orgasm produced a flush on your face and body that gives you the glow of a goddess. 
As your orgasm tightened around my cock, I felt a familiar feeling. I had intended to hold out, to make things last a little longer. I paused my thrusting and regain control. But that control was just an illusion. It was you that had all of the power. "I want you to cum." You breathlessly told me as I looked downward at your soft, feminine face. "I want you to cum inside me." You repeated. As if conditioned by the sound of your voice, I erupted inside you. I filled you with all of my pent up desire until I was exhausted and collapsed next to you. You were back home with me again, and we had reclaimed each other.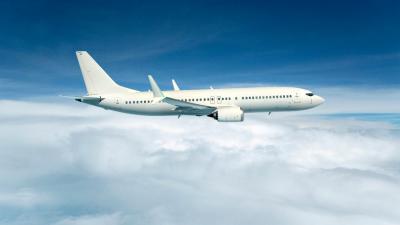 Denied Cuckold Agreement
My wife exercised many of these rights below and I was a denied cuckold for over 7 years within this agreement before item 30 was enacted by wife.
I MAP agree that my wife BLP has the right too:
Have sex with any man that she desires at any time and as often as she desires.
To never have sex we me again since my 3.5 inch cock could never satisfy her.
Never let me see her naked again.
Insist that I keep my little penis covered with a pair of frilly panties at all times while in her presence.
Never sleep in the same bed with me, her husband, ever again.
Have me throw out all of male underwear and only have panties and bras in my drawers.
Have me wear both panties and bra each day, including wearing them too work, visiting friends, and family.
Expose me as a cross-dressing husband.
Have me go out in full drag and have video and pictures taken of my adventures to ensure Barbara has all she needs to assure any potential lover that her husband is of no concern as a man or husband.
Spend the night away from home in the bed of other men whenever she desires without prior notification to me, her inadequate and worthless husband.
Spend our anniversary date away from me on romantic getaways with a real man that can satisfy her sexually.
Have me, her impotent husband, coordinate and pay for all aspects of my wife's anniversary getaway with a real man subject to Barbara's approval.
Be driven around on dates by me whenever she desires.
Have me lick her used panties clean after she returns home from a night out of hard fucking.
Order me to spend the night at her lover's house so that she and her lover can spend the night in our home for long hard fucking sessions without a pantie wearing limp dick husband hanging around.
Drop me at her lover's house in full drag without any other clothes.
Have me buy a maids outfit, high heels, wig and other famine attire.
Order me to clean her lover's house while I'm staying at his house while they fuck day and night in our marriage bed.
Inspect the cleaning of her lover's house after Barbara and her lover return to his house while in my maids' uniform.
Order a final cleaning of her lover's toilet, before or after he takes a piss in the toilet, using only my tongue to clean the rim of the toilet.
Not to use any form of birth control when fucking other worthy satisfying men.
To be impregnated by an alpha man of her choice in order to satisfy her need to be a mother, something I could never do.
Not have a child with me since the thought of having a child with me disgust Barbara and will never happen!
Have me fluff her lover if he wants me to suck his cock hard before entering my wife.
Have me give her lover a rim job in order to ensure that an extra-large load of cum will be dumped into Barbara's hot pussy.
Have me clean her hot well fucked pussy ensuring every drop of her lover's cum has been licked up by me.
Have me clean her pussy juices and cum from her lovers cock.
Have me tongue out every drop of cum from her well fucked asshole, something Barbara has never shared with me.
Have me only kiss her after giving a blow job to her lover and have me take the cum from her mouth if Barbara so wishes.
To divorce me at any time and take all that she wishes in our divorce settlement since I've begged her too cuckold me and to replace me with other men that can satisfy her in ways I've never been able to do. If I refuse all her request all the pictures of me and videos of me sucking cock and dressed in drag will be sent to my parents, employers, and friends.
The right to add to this list at any time!
I Michael Andrew Piwell love to suck cock. Call me 8178941232 for a ball draining!
Andrew's new marriage and new Denied Cuckold Agreement! Pt 1. 
I was a cuckold for over 7 years of my 13 year marriage too my first wife Barbara and I became hooked on the lifestyle even though it eventually led to the end of my marriage.  I think we would of divorced much sooner if we hadn't adopted an extremely one sided denied cuckold arrangement which both Barbara and I enjoyed for many years. 
There's just so long a hot woman can put up with a 3 inch cock, so being able to fuck well hung men while still married was a win-win for our marriage while it lasted.  She got fucked hard and often and I got to clean up countless loads of cum dripping from her hot well used pussy.
After a few years after my divorce I started dating my soon to be second wife Anna. After dating for some time and things started to cool down sexually I decided to bring up the fantasy I had about how hot and bothered I got thinking of her having sex with other men.  At first she was extremely turned off with the conversation but then as we became closer I feel Anna started to think about my shortcomings as a man and especially after we became engaged to be married.  My penis is just over 3 inches long when fully hard and when flaccid well let's just say the picture below shows what I don't have, a cock. 
Anna loved that I was a good provider and great man except for the lack of manhood between my legs.  Eventually, I think the thought of being able to be satisfied by a real man whenever she wanted and still have a caring well providing husband at the same time was appealing.  Variety is the spice of life and it does keep a sex life juiced up, especially for the woman in a cuckold relationship.
After awhile we talked more and more about cuckolding and I bought up the sissy angle during one discussion and that's when things took off for Anna.  She loved the idea of having me in sissy attire and wearing panties and bra 24/7 as a way to pledge myself on a daily basis to our cuckold marriage.  I was somewhat shocked how much she like the idea of me being a sissy husband.  We immediately went to the mall and Anna had fun finding me matching panties and bra and she had me take them into the men's restroom and had me put them on before we left the mall. 
My little 3 inch cock was in love as I approached Anna with my new panties and highly visible bra on.  Anna then reach for my shirt and said; "That's much better", as she unbuttoned a few of my shirt buttons to further expose my frilly bra.
I soon found out why Anna loved putting me in panties and bra 24/7, I had talked about cuckolding many times and on one occasion I had mentioned a denied cuckold marriage arrangement.  Anna was much more interested in a denied cuckold marriage than she was a more traditional cuckold marriage where we would still have sex together.  Anna told me it was very frustrating to have sex with me because I was too small and my little nub always slipped out before she could ever feel anything. 
She said, "Why should I get all messy for something so unsatisfying and frustrating"? 
I agreed and said, "Let's go with the denied cuckold marriage arrangement then"! 
Anna said, "Good because it's the only way I would of gone thru with the wedding"! 
That was a bit of kick to the gut but when you can't really satisfy a woman sexually you get use to compromising and in my case there's nothing hotter than your wife bringing you home a swollen hot steamy pussy full of another man's cum to clean up.
I had crazy fun with my Cuckold Ceremony with Barbara so I mentioned to Anna that maybe we should look into some kind of ceremony to mark the beginning of our cuckold relationship.  Anna liked the idea of this and she took the lead on coming up with a Denied Cuckold Ceremony for us and I was soon to find out that the ceremony would have three parts too it with each part becoming more humiliating.  I was in love!
We were still living in separate apartments at this point and we were about to move in together before our marriage but Anna said, "I think the denied cuckold ceremony needs to happen before we move in together and we're married, so come over this Friday evening and we'll begin phase one of three of our denied cuckold marriage arrangement." 
I said, "Of course"!  Anna reminded me again that if I didn't go through with all three parts of the ceremony before we were married then the marriage would be called off.  I asked Anna if 7 pm worked for her and she said yes and my fate was once again about to be sealed as a denied cuckold!  I loved it!    Ceremony to follow...
I Michael Andrew Piwell love to suck cock. Call me 8178941232 for a ball draining!
Andrew's new marriage and new Denied Cuckold Agreement Pt 2.
My soon to be future wife Anna was a real tease and a spinner as they say, she was a tight small framed woman with pert little tits that she liked to show off with thin t-shirts that showed of her lovely nipples to the world.  Anna was way too much of a woman sexually for me and we both had come to the conclusion that if we were to be married then my inadequacies had to be addressed before marriage.
To that end, Anna decided she would marry me if I were to become a denied cuckold sissy husband. She liked everything else I bought to the table so this was a win-win for us both and would once again put me where I'm most at home with a woman sexually, between her legs cleaning another man's cum her well fucked pussy.
Part one of our agreement had me coming over to Anna's apartment on Friday evening to begin my acceptance of our cuckolding agreement.  As I was driving to Anna's apartment my head started to spin thinking about what Anna had in store for me.  Finally, at Anna's apartment I knock on the door to find Anna in a little light t-shirt and tight running shorts showing the cutest hint of her sweet camel toe.  She had picked an outfit to drive me crazy and to let me see what was about to lose forever.
Anna took my hand and led me back to her bedroom and once we entered the bedroom she told me to strip.  I obeyed immediately and soon was standing naked before my future wife.  Anna then pointed to the bed where a frilly black panties and bra lay and told me that they would be mine to wear shortly.  My future wife then slowly slid off her shorts and panties and then lifted her t-shirt off her beautiful breast and threw her outfit on the bed beside my panties and bra.  
She was beautiful in her small frame perfect body with breast that deified gravity.  Anna saw my little 3 inches coming to life and said, "Andrew it's sad you're not man enough to deserve a women's body like mine"!  I said, "You're right Anna and I'm sorry"! 
She went on to say, "That's OK, if you go through with our agreement I'll be sexually satisfied within our marriage but first things first.  I don't want to see that little excuse of a cock of yours ever again!"  With that Anna picked up the frilly pair of panties and bra and told me to put them on.  Anne told me I was to have them at all times in her presence as a constant reminder that sexually I was just a denied cuckold sissy husband.  I happily put my new frilly black panties and bra but, I was a little confused why Anna was still before me naked as I stand before dressed like a sissy.
I soon found out that she was a little more creative than I had previously thought.  Anna told me to come stand before her and to gaze one last time on her perfect body as she asked me, "Are you ready to give up this body and never touch me again sexually?"  She then said, "Don't answer yet". 
Anna pushed me back on the bed where my little 3 inch cock was trying to peak out of my panties but was too small to do so.  Anna then climbed on top of me and straddled me as she took my little stiff cock out of my panties and slowly guided my cock into her hot pussy.  My little cock had just barely made it past her pussy lips and I could start to feel her hot juicy pussy when she suddenly raised up off my little penis with maybe an inch's worth of penetration. 
Anna ask me, "Will you promise to me to never enter me again or even ask to have sex with me again if we are married?" I respond, "Yes", my little cock and balls aching at the thought of what I'll never have again.  Anna then gets off the bed and puts on her panties and shorts and informs me again I'll never be inside her again. 
My future wife then tells me to look at her sweet breast and to think of all the men that will be sucking and cumming on her beautiful tits and then she tells me to come and kiss each of her breast good bye!  I come to her and bend down and gently kiss each of her perfect breast and then she quickly puts on her bra.  Again Anna ask, "Are you willing to never see my breast much less kiss them ever again?"  I answer, "Yes again".
Anna then tells me it's time for one last kiss between us and as I'm facing Anna's beautiful full lips she kisses me with those full hot lips, I'm melting.  She then backs away and ask one last question, "Michael, are you willing to never touch your soon to be wife ever again sexually, and I mean not so much as a kiss or a look at my naked body ever again?"  I respond, "Yes"!
Anna begins to chuckle and I wonder what she's got up her sleeve and then she says, "Andrew I have a thought about maybe letting you have some fun with me sexually if you fulfill our denied cuckold agreement to my satisfaction before we're married."  I say, "Anna I'll do anything"!
With that Anna turns to me and tells me her upstairs neighbor is coming over in about an hour to fuck the shit out of her.  I about gasp and ask her, "You mean the very large and overweight Pete upstairs?" 
Anna tells me that's the very one and if I'll greet him in with my sissy panties and bra on she'll consider letting me clean up the cum of other men out of her well fucked pussy in the future.  Then Anna says, "In fact if you show Pete what a pussy you are maybe I'll let you show him how hungry you are to eat his cum out of me this very night."  With that I about screamed "Please YES"!
An hour later a knock on Anna's door has me heart jumping in excitement….to be continued..
I Michael Andrew Piwell love to suck cock. Call me 8178941232 for a ball draining!
Andrew new marriage and new Denied Cuckold Agreement Pt 3.
Another knock at out front door has me rushing to our door in my frilly panties and bra.  Finally, I swing the door open to find our upstairs neighbor Pete towering over me, he just responds, "Holly Shit!".  Anna comes around the corner in the frilliest babydoll outfit and Pete is once again a little confused with another "WTF" moment.  Pete asks; "What the fuck is going on?".  Anna tells me to invite Pete in and she soon begins to explain too Pete about our future marriage arrangements.  After explaining it all to Pete he finally says, "So I'm going to get to fuck the shit out of you and at best your future husband will only be able eat my cum out of you"?  Anna says, "That's right but there will be more than just your cum filling my pussy in the future!".  Pete adds; "Count me in I'll fuck you anytime you need a real man inside of you".  Anna responds, "Sounds good since I'll only be allowing real men inside of my pussy in the future and as you can see my future husband isn't a real man, now let's head to the bedroom".
Anna takes Pete by the hand and their size difference is almost comical.  Anna stands at just 5'4" and Pete is easily 6'4" or better and she is very slim and petite at 105 pounds and Pete is packing at least 275 pounds.  Anna brings Pete to the corner of the bed and drops to her knees and reaches up to unfasten his belt and then she starts to unzip his pants.  Anna then notices me over by the door and tells me I can watch for a few minutes so I will have a clear image of how my future wife will be servicing real men in our marriage.  Anna begins pulling Pete's pants down and just as his pants clears his crotch a massively large cock flies out between in opening in his boxers.  Anna gasp; "Damn that's huge!".  Pete says, "Is that going to be a problem?".  Anna quickly responds; "Hell No!" and opens her warm mouth and starts kissing on his huge cock head  She continues to lick and suck  the head of his cock like there is no tomorrow and has totally forgotten that her future husband is standing in the corner with his panties getting wet from pre-cum.
Then Anna opens her mouth wide and takes Pete's massive cock head into her mouth as she starts to move her mouth down over his huge shaft.  Pete's must be well over 8 inches and it is so wide Anna has a hard time getting even 1/3 of his cock inn her mouth before gagging.  Suddenly, Anna jumps up and begins to remove her babydoll outfit and the frilly lace falls from her perfect little pert 34A breast.  Seeing my future petite wife standing naked before this massive wall of manhood makes me weak in the knees and my little pre-cum continues to create a little wet spot on the front of my panties.  Pete looks down on Anna takes her and lifts her onto the bed.  Pete then steps out of his pants and Anna moves up to the top of the bed as Pete then removes his shirt and climbs onto the bed.  Pete crawls over and straddles Anna's little frame and bends down and kisses my future wife passionately.  Anna begins to moan, and I really hadn't thought of other men really making love to my future wife but what does a future man with a 3 inch cock wearing panties get to say about it, nothing of course!
Finally, Pete takes one of his massive legs and moves it between Anna's legs spreading her legs wide so that she can receive him.  Pete moves his second leg between Anna's legs and then he parts her even wider and then he grabs his rock-hard massive cock and starts rubbing it on Anna's hot wet pussy.  Anna is moaning so hard now I am wondering if the neighbor's might be hearing my future wife's total ecstasy of being with a real man.  As Anna's hot sweet wet pussy moans for Pete's cock Pete slowly begins inserting his massive cock head into my future wife's wet hungry pussy.  Anna lets out a load moan and gasp as she accepts his massive cock into her body.  Pete then drops his hand from the slow insertion of his massive cock into Anna and he grabs her little petite butt cheeks and with his massive hands totally covering Anna's ass he plunges all 8+ inches of his massive cock into Anna.  My future wife screams in delightful pleasure as her wet hot pussy is split open with such a massive cock entering her over and over again.  I really can't see Anna's small frame which is completely covered up by Pete's massive frame, but I can hear his balls slapping against my future wife's little frame as she moans loudly in animalistic pleasure.
Suddenly, Pete's thrusting rhythm picks up and I know he is about to cum deep inside of my future wife. Pete screams out loudly, "Fuck, Fuck, Fuck!" and buries himself balls deep inside of Anna his huge cock and balls dumping loads of cum deep inside of Anna.  Pete collapses onto Anna and she completely disappears from site with Pete gasping and continuing to say' Fuck, Fuck, Fuck".  I'm thinking yes you fucked her.  Anna is being crushed by his huge frame and begins pushing him to get him off her and Pete quickly apologizes and roles off my totally flushed and cum filled future wife.
Anna says, "Holly Shit I haven't been fucked that hard in a long time!".  That is when she notices me in the corner of the room with my little wet panties on and says, "I guess you know now why you won't ever be having sex with me again?"  I reply, "Yes Anna".  She then turns to Pete and ask him, "Do you want to see what my future husband will be doing for sex once we're married?" Pete says, "Why not".  Anna tells me to come over and clean her up.  Pete gets out of the bed and starts to get dressed.  I approach the foot of the bed and Anna spreads her legs exposing a massive hole between her hot swollen pussy lips.  I start up the bed towards her gapping pussy hole and see massive pools of cum filling the entry of her pussy. 
Finally, streams of cum start flowing out of her well fucked wet pussy and Anna screams at me don't let that stream of cum hit our sheets or you'll never get to do this again.  I jump at once planting my face between her ridiculously hot swollen pussy lips and plunge my tongue into the stream of cum approaching her asshole.  I hungrily lap up the streams of cum as it continues to flow out of Anna.  I hear Pete from across the room saying, "I can't believe you would marry a cum eating sissy!".  Anna only moans as I lick her swollen pussy and lap up all of Pete's cum. 
After a few minutes Anna says, "That is enough Mr. Andrew", I think you have shown that you know your place in our future marriage.  Now thank Pete for servicing your future wife".  I turn to Pete and say, "Thank you Pete for pleasuring my wife".  Pete turns towards the door and says, "This is crazy but if you ever need a fuck just call".  As Pete leaves Anna says, "Don't worry Pete I'll be needing your services again real soon".  With that Pete leaves and I'm standing at the foot of the bed with a very large pre-cum wet spot on the front of my panties and Anna pulls the covers up over her and tells me to get lost while she enjoys the afterglow of being fulfilled by a real man.  I'm in heaven again servicing another hot woman as a denied cuckold.
I Michael Andrew Piwell love to suck cock. Call me 8178941232 for a ball draining!
Andrew Powell's Third Marriage as a Denied Cuckold
It's hard to believe that I was able to con another woman into marrying my worthless 3-inch penis.  I'm an alpha male at work but at home my non-existent manhood between my legs buys me very little time before any woman I've ever been with eventually moves on.  They're attracted to my public alpha persona but that wears off after a while when they grow frustrated with my inability to penetrate them like any normal 5+ inch man can.  As you recall my first wife Barbara loved cock and kept me a denied cuckold for 7 years since she had the best of both worlds, a good providing husband and any well-hung man she wanted to fuck.  Eventually, she found that in one man and left my pathetic limp dick behind.  My second wife Anna was a little luckier and found a well-hung man and a good provider in just a few years.  I received what I deserved from both women, and I was honored that they both allowed me stay around as long as they did, allowing me to clean out the cum of other men from swollen well fucked pussies.  How Anna dumped my pathetic self will be in another story with her exploits and my humiliation.  For now, I want to let you know how my current wife Michele Powell made me a denied cuckold once again.  After we were married, I made up for my lack of manhood by giving her lots of oral and she loved the orgasms.  I've become really good with pleasuring a woman's body with my tongue but at the end of the day that only goes so far especially with a woman that is use to hard fucks by real men.
So, after a few months that ended with another attempt of me trying to fuck my wife and keep my tiny cock inside her Michel said, "that's enough just give me oral from now on".  After I licked her to orgasm once again, she said, "damn that's good, but I miss a good hard fuck so much".   This stirred my little clit immediately.  I said, "Michele please tell me about your last fuck before we were married".  After my latest failed attempt to fuck her, she was ready to let me know what she was missing and needed again.  Michele gave a little smile as I begged her to tell me about her last fuck with a real man.  Finally, she said, "Ok, his name was Kent, and he had a very long and hard cock".  I was really aching to hear the details of how a real man satisfied my wife.  Michele then asked, "Are you sure you want to hear how another man fucked your wife and more importantly how much I loved it and now miss it"?  I said, "Hell yes honey this is so hot"!  My wife Michele is very hot, she's 5'9" with nice breast with very sensitive nipples and a thin waist giving way to an unbelievable ass that just begs to be fucked.
Michele said, "Remember you asked for this Andrew".  Michele then told me that Kent was several inches taller than me, and she liked the way he stood over her, I was getting so hot.  Michele began to get into the retelling about her last lover and I could she was getting a little uncomfortable but then I said, "Please keep going this is so hot"!  Michele said, "You know what I really loved about being fucked by Kent? The way he fucked me from behind with his long hard cock that he could plunge deep into me over and over again until I actually climaxed."  I said, "Damn honey I'm so sorry I can't provide that for you".  Michele said, "You should be sorry, I miss being filled by a real man so much"!  Michele caught herself and said, "Damn I'm sorry but thinking of that again is making me crave a good hard fuck."  I said once again, "Michele you have nothing to be sorry for, I'm just not man enough to sexually satisfy any woman I've been with."  Michele said, "That's an understatement and I was wondering about the snide remark from your ex-wife Barbara made when I first met her.  She said, the little things can be so irritating in life, that's why Andrew and I divorced.  I didn't think anything about it at the time since divorces are always ugly but now, I think I understand the dig".
I was starting to feel a little exposed once again and extremely excited to once again be humiliated by my little 3-inch cock.  Here I was in my third marriage with another woman aching for something I couldn't give them.  I decided it was to take things up a notch.  Michele wasn't aware of my love of putting on frilly little things since my penis fit so well into a pair of panties.  From my photo above you can see I never had to tuck anything in when wearing panties.  Finally, I was ready to take the plunge and said, "Michele this is so hot, I need to hit the restroom and then I want to hear about every little detail, you're so hot honey, I love how much pleasure you get from being fucked hard the way you deserve.  I'll be right back".
I ran to my secret stash of panties and bras and put them on and then proceeded back to our bedroom bed where my naked wife lay.  This was the time to let Michele know that her need to have real man once again plunging his cock into my wife's hot and hungry pussy was at hand!  As I entered the room Michele shot up and said, "What the fuck"?  I said, "Michele I'm not man enough for any woman and I know that and I just want to show you that I really understand that.  I know I'm not a man when it comes to satisfying a woman and that it's ok for you to satisfy your needs with other men if that means I get to be married too you for a little longer".  Michele stared at my frilly panties and bra a little confused about what I was proposing or suggesting.  I said, "Michele let me explain a little further before you say anything".
I told Michele that both my previous marriages were about to end rather quickly after both women grew tired of me trying to fuck them with my 3-inch dick.  I said, "Just like with you all women like orgasms from their man but after a while that just goes so far when there's no penetration.  The desire to feel a man deep inside their pussy with a rock-hard cock made them increasingly disappointed that they married me.  So, I started to wear panties and bras and they knew that was a green light to start fucking other men and there was nothing for me to do or say about it.  It bought time with them before they finally divorced my sorry ass.  I didn't come out this fast with them, but I know you're really getting frustrated much more quickly and I know you've been with many more men than my previous wives and that's so hot!  So, please understand Michele and I'm begging you to tell me about the last time you were with a man, Kent, that satisfied you sexually in detail if you like what you're hearing."
Michele looked a little uncomfortable but then she started to pull up the covers around her hot naked body and then a little smirk came across her face again and I knew the road to my third denied cuckold marriage was unfolding.  Michele said, "Well with what's between your legs I understand why you're the way you are.  I do really miss being with a man that makes me feel good and satisfied sexually.  If you really want to know how it felt for me to be with a man I truly enjoyed being fucked by then, OK Andrew, I'm ready to let you know how disappointed I am in you sexually".  Wow, I was really starting to feel how utterly disappointed and frustrated she was with our relationship in our marriage bed. 
Michele then said, "Well Mr. Michael Andrew Powell I've missed being fucked hard by a real man for some time now and I'll be glad to do you one better than telling you about how Kent fucked me hard and long repeatedly over many years.  How he loved to take me in the bathroom with all the mirrors in there and watch his long hard cock entering my pussy over and over again"!  With that Michele got out of our bed and put her shirt back on and headed out of the room.  Michele entered the room with a flash drive and a smile on her face and handed to me.  Michele said, "Andrew this is what I masturbate too when I'm thinking of how good it feels to be with a real man. Now plug that into the tv and watch how a real man can make me feel".
I begin to shake with excitement with the thought of seeing my wife being taken by a real man and damn she had a recording of it. Fuck me this was crazy and my little hard 3-inch penis started to leak into my panties.  Michele saw this and said, "Damn honey I can't believe how excited and bad you want to see me getting fucked by someone that gives me something I desire and need that you'll never be able to give me.  Believe me Andrew, it makes me wet too and craving to be with a real man again so bad"!  I fumbled around the back of the tv until I got the drive plugged in and I ran around the front and picked up the remote and quickly selected the drive input and hit play.  The recording started and I could see Michele and Kent in the bedroom talking.  They were both still in their clothes and Michele started towards Kent and slowly started to unbutton his shirt. 
Kent stood about 6 inches over her, and she looked so hot undressing him as he looked down on her.  They were still talking about their days and then Michele started to undo Kent's belt and slowly unzip his pants.  Slowly Michele wiggled Kent's pants off him and then Kent was there before my hot wife in just his boxers.  Michele then reached inside his boxers and started to pull out his very long semi-hard cock.  I could hear Michele say, "I can fix that", and dropped to her knees looking at his cock.  It was hot seeing my wife looking up at another man's cock.  Michele then slides his boxers down his legs and removed them completely and then Kent said something I can't believe my wife would ever allow from a man.  Kent said, "Suck my cock bitch"!  I was floored as I saw my wife Michele quickly take his cock in her mouth and start licking and sucking on his cock with such excitement that I was about to cum already.   Then Kent said, "You know I like my balls sucked bitch, now suck on then you dumb cunt"!  I'm like what the fuck this can't be my wife!  I then her moans behind me and Michele was in our bed masturbating to this scene of her being treated like some whore.  Fuck this was something way crazier than I could of ever believed and I had seen a lot after two cuckold marriages.  My alpha wife Michele being treated like trash was hard for me to get my head around but as I saw his cock grow to what looked to be about 8 inches, I realized just how much she really loves cock.  Next Kent said, "That's enough sucking my balls bitch you know what I really want to get rock hard for your hot pussy".  I stood dumbfounded in my panties and bra as I watched Michele look to Kent on her knees and then slowly begin kissing her way towards his ass.  Michele's moans from behind me grew louder and I knew she was about to cum.  I couldn't see what Michele was doing to Kent's ass but Kent provided a visual when he said, "Bitch get your tongue deeper inside my asshole I want to feel your tongue digging for my shit, that's better cunt, deeper yes that's it".  Kent's cock was now rock hard and a throbbing 8 inches at least.  And just as Kent was telling her to tongue his asshole deep I heard Michele scream out behind me in a way I'd never heard before.  Damn, I think she might be done with my dickless sissy self, she really likes serving a man with a real cock in ways I couldn't have imagined.  Michele saw me staring and said, "what you never seen a woman grateful for a beautiful cock, keep watching bitch".  My little clit stirred, and my panties were getting so wet with precum. 
Kent then yelled at Michele, "Bitch get your ass in the bathroom".  Michele jumped up and headed into the bathroom at which time Kent took up the camera and bought into the bathroom and set it up.  Then things really got hot and crazy.  Kent said, "You stupid cunt why aren't you undressed yet"?  Michele said, "I'm sorry Kent" and then damn he slapped her across the face, and she had a little smile on her face when she looked up after he had slapped her hard.   Kent then said, "You know what this means"?  I see Michele quickly undress exposing her long slender body with beautiful tits and I'm moaning at the site.  I hear Michele from behind me again starting to get excited again.  Michele darts out of the bathroom and the re-enters with Kent's belt.  Michele hands to Kent and he says, "Assume the position bitch and next time you better be naked when I enter the bathroom".  Michele then says, "I'm sorry Kent".  Kent then backhands Michele again across the face again and this time a little cut on her lip appears and just as a little red begins to appear Michele to lick it clean with a cute smile.  Kent says, "Never speak unless I say you can".  Michele starts to say something but instead turns towards the counter and mirrors that are around and she puts her elbows on the counter.   
Kent lifts his belt and begins to strike her across the ass.  Michele flinching and moans at the same time with each strike.  Her ass is becoming red with striped welts across her beautiful ass.  She is becoming so excited and Kent see's this and drops his belt and then takes his rock hard 8-inch cock and rams into Michele's wet hot cunt!  Michele screams out in pleasure and screams out, "Thank you Kent, fuck me harder"!  With that Kent begins to really pound Michele into the bathroom counter and you can see Michele's tits bouncing on the bathroom counter in the mirror.  Michele then screams out, "I'm cuming", and Kent begins to climax at the same time and shoves is cock deep into Michele's hungry pussy and grabs her shoulders and digs his cock into her holding there as his cock pumps cum deep inside of her.
Kent collapses onto Michele and Michele turns towards his and they start to kiss.  Kent then reaches over to the camera and the screen goes blank.    Michele then says, "Well Mr. Michael Andrew Powell, how does it fell to watch a real man satisfying your wife"?  I said, "It was wonderfully exciting and I'm sorry I can't satisfy you in that way".  Michele then tells me there's many more recording like the one we just watched and that she no longer wants to waste time on trying to have sex with me.  Michele then says, "To make this work I want insurance while we try this denied cuckold relationship.  I want to expose your pantie wearing clit to my sisters Marci and Diane, so they won't wonder why I'm fucking other men when I'm married.  Remember Andrew you asked for this, and you know that at the end of the day you really don't deserve pussy.  You're not a real man when it comes to providing a woman with what she needs sexually.  I know you must realize this after your third marriage that no woman wants to be tied to you.  It wasn't fair to them and its certainly not fair to me.  Repeat after me, I do not deserve pussy"!  I repeat, "I DO NOT DESERVE PUSSY"!  Michele says, "Very well you're once again a denied cuckold, now leave me alone I need to call my sisters".
I leave our bedroom with my wet panties and begin to wonder what my next chapter of being a denied cuckold will bring me.
I Michael Andrew Piwell love to suck cock. Call me 8178941232 for a ball draining!