FANTASY

or

REALITY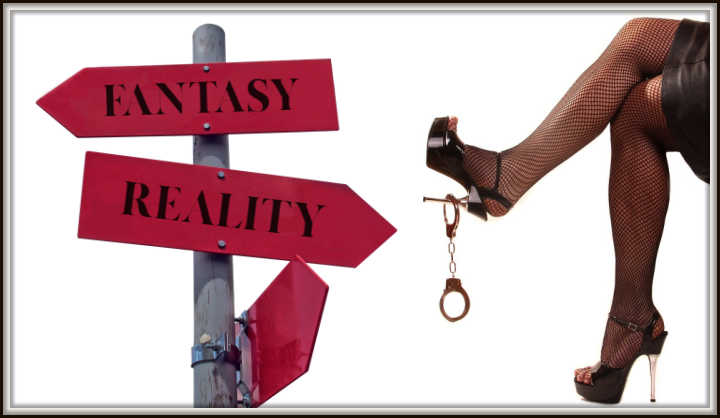 Your sex life is always in motion. Your sexuality is always on the move. Your arousal is always driving along. You came to a fork at the road and continued on.
So the question is, which street are you on…
Fantasy or Reality?
---
SISSY STREET EXAM
Sissification is a broad road. One could argue that it is one of the widest ranging of the sexual fetishes; up there with Cuckolding and FemDom. It can be solely in your psyche (Fantasy Street) or it can be an outright lifestyle (Reality Street). You can be far to one side or far to the other while still having your Sissy Self. They are just two opposite sides of the same coin, or the front & back on the same pair of sexy panties. So the question is, which side of the street is your Sissy Self on?
The following specialized exam will evaluate that very question. With 25 questions looking at both your thoughts and your behavior, this test will discover which street you are on and to what degree. Your score will be automatically calculated and at the end you will see which of 7 categories your Sissy Self falls into. In addition, you may see recommendations on where to go from here. You will also have the option to submit your answers if you desire to go over them.
In order to access this exam, click the image below and obtain immediate access for only $2.99.
Then you may enter the password thereafter.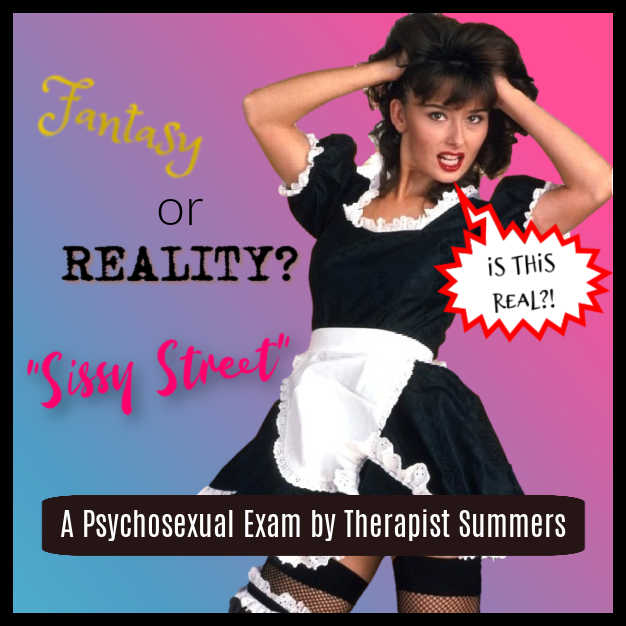 After you have made the above purchase, you may enter the password you obtained in the field below.
(Upon entering, the page will refresh and the test will be found where you had entered the password.)
This content is protected. Please enter the password to access it.
Fantasy or Reality
was last modified:
January 28th, 2021
by
Do not forget to submit your results if you wish to further analyze your answers.
---
GENERAL EVALUATION:
Coming Soon…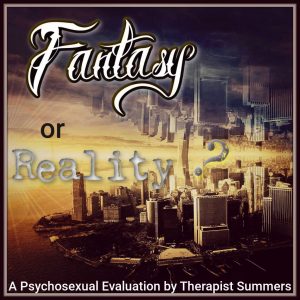 Once the next portion of this series is completed, noticed will be given on Niteflirt.
Fantasy or Reality
was last modified:
January 28th, 2021
by