The Sexual Quandary of Cum Consumption
Self-Seminal-Slurping
(Note: For the Consensual Blackmail contract concerning this subject, entitled the "Cum Conundrum", see …/paid-for-view-ptvs/cum-conundrum-contract/.)
While the sexual act of Cum-Consumption (a.k.a. "Cum Eating") by someone-else (e.g. the Female Porn-Actress swallowing Men's proverbial messes) is pretty popular throughout the Pornographic Scene, the Psychosexual Fetishism known as Self Cum-Eating is actually also quite a popular theme (or sub-Fetish) within many Sexualities. This is the sexual act with the Twist of where the person who ejaculates and the person who consumes the ejaculate are one & the same. It is found among those desiring Sissification, fetishes generally orbiting around Submission, sexual behaviorisms involving Forced-Gay activities, etcetera. However, while being a Sociosexual sensation, it is likewise a Fetish with an as common caveat.
You may be wondering why this topic is statistically filed under the S.S.I.'s section of "Failed Fetishes." Well, as said, it was indeed purposeful and thus has a reason; this reasoning and the aforementioned "caveat" of the Fetish also being one & the same. Despite its resurgence in popularity throughout the Fetishistic World it has proven to be much more of a Psychological Paraphilia rather than a Physical one; indeed being on the Psycho-side of Psychosexual per se. From Therapist Samantha Summers' personal & professional experience it seems that more than 90% of those with this fetish never actually go through with it (in that they talk about doing it, think about doing it, or roleplay the act, yet will rarely complete the act of consumption).
HOWEVER, there are indeed exceptions to this (there being the other <10% who truly complete this Sexual Activity)… and the question is now postulated whether or not the S.S.I.'s unique methods have been successful in bringing one of those individuals into completing this Sexual Quandary?…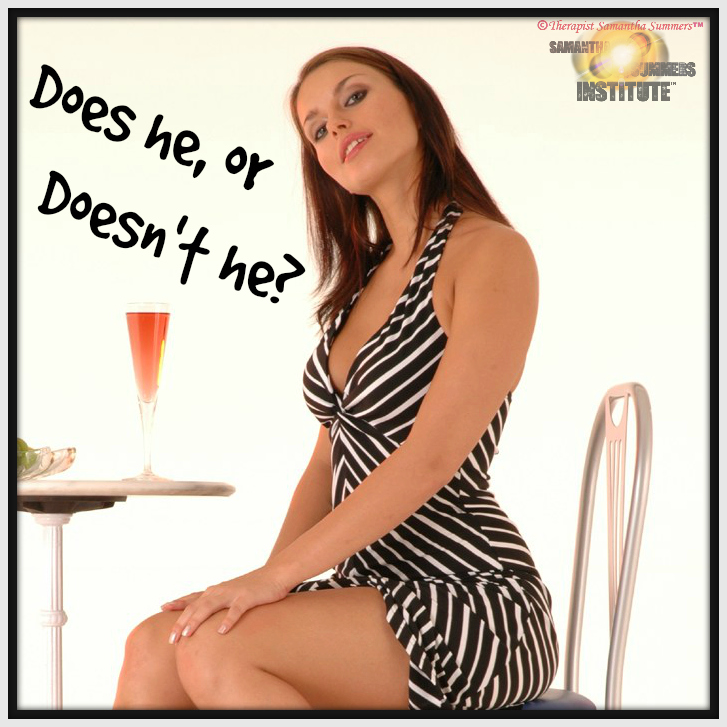 Click on the below button for a Pay-to-View Video answering this very question!

In this 4 minute Audio-Visual (Mp4), the 'Mayor of Small-Penisville' masturbates into a Glass. So, what's the big deal? Well, the question is does he Consume his own Essence or shall he rather bail out at the last moment as most do???… A Must See for All Small Penis Wankers, Wannabe Cum Eaters and Submissives.
(Includes a large & small video version.)

—Directed by Lady Samantha Summers
After you've made the small purchase of $5.99 (USD) for this Video, you will be able to view/download either version of it via Niteflirt.com and/or the small version which you'll find embedded within the content-protector below. (The needed password is obtained immediately after you have made the aforementioned purchase via the linked button above.)
This content is protected. Please enter the password to access it.
Self Cum Eating
was last modified:
April 25th, 2016
by
© 2016 Therapist Samantha Summers and the Samantha Summers Institute™
Self Cum Eating
was last modified:
April 25th, 2016
by