The Forced-Bi Misnomer
Is it really Forced?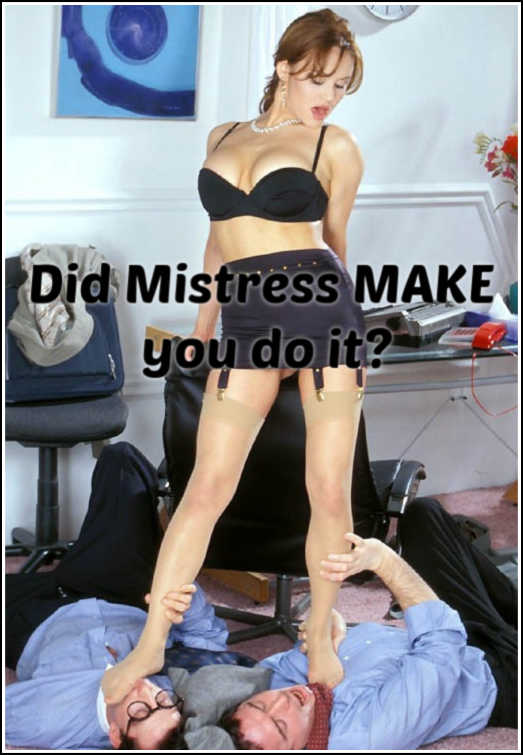 You SAY that you want to be FORCED into having bisexual activities. You SAY that you would NEVER engage in sex with a man on your own. You SAY that it is MISTRESS that made you do it. Well, let's see about that!
This special examination will evaluate your sexuality when it comes to the idea of sexual interactions with a man, both with and without the aid or presence of a Mistress. This exam begins with a short 2 minute audio intro to set you into the appropriate state of mind; something which is necessary for the greatest possible accuracy. Containing over 40 questions ranging from simple True or False to Multiple Choice, we will take a look at the full picture surrounding your thoughts & behavior concerning Forced Bisexuality. Also housed within this evaluation is a one & a half minute video, as well as 17 explicit photos which are paired with specific questions. At the end of the exam, your answers will be calculated and your results will be given.
Let us see if you truly want to be FORCED into Bisexual activities as an act of submission & humiliation, or if you merely use it as an EXCUSE to play with another man and hide your true homoerotic desires…
You may obtain & access this exam by clicking the following image and enter the password in the field below: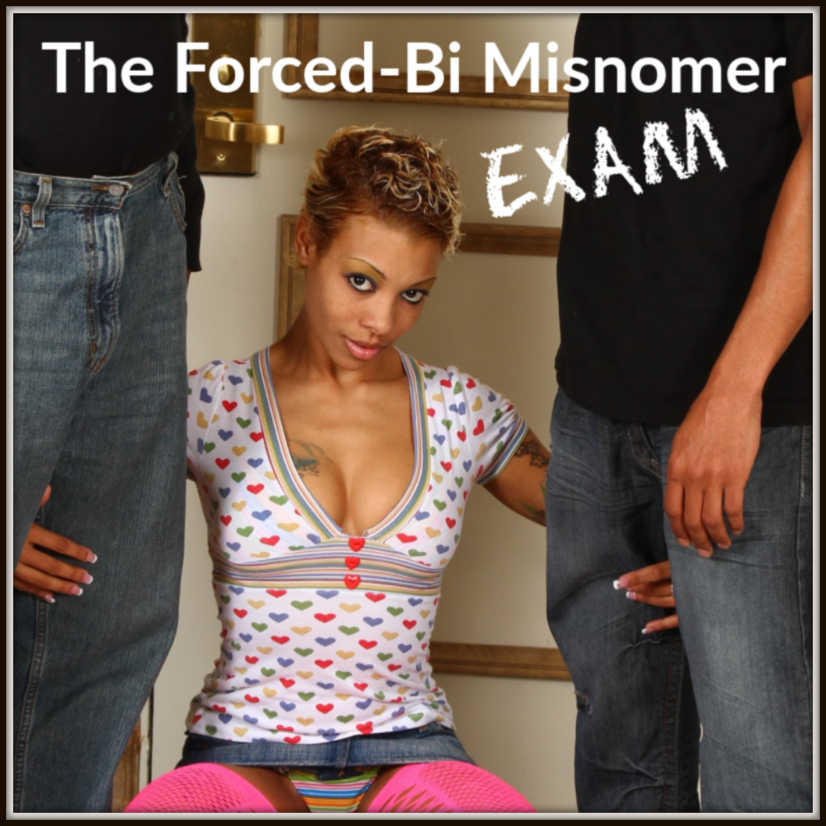 Click on the image above in order to obtain this thorough Erotic Exam for only $7.99 through Niteflirt.
After you have made the purchase you may enter the password below:
This content is protected. Please enter the password to access it.
Forced Bi Misnomer
was last modified:
February 26th, 2019
by
Forced Bi Misnomer
was last modified:
February 26th, 2019
by