The Cuckold Tree™

A Cuckold Training-Course Decision Tree
Created by the Cuckoldress Sami Summers 
 200 different unique pathways along this 4 story Tree spanning over 30 sections!
Over 20 Erotic Images (being Hardcore, Humiliating, or both) included.
Made for Cuckolds of any & all forms.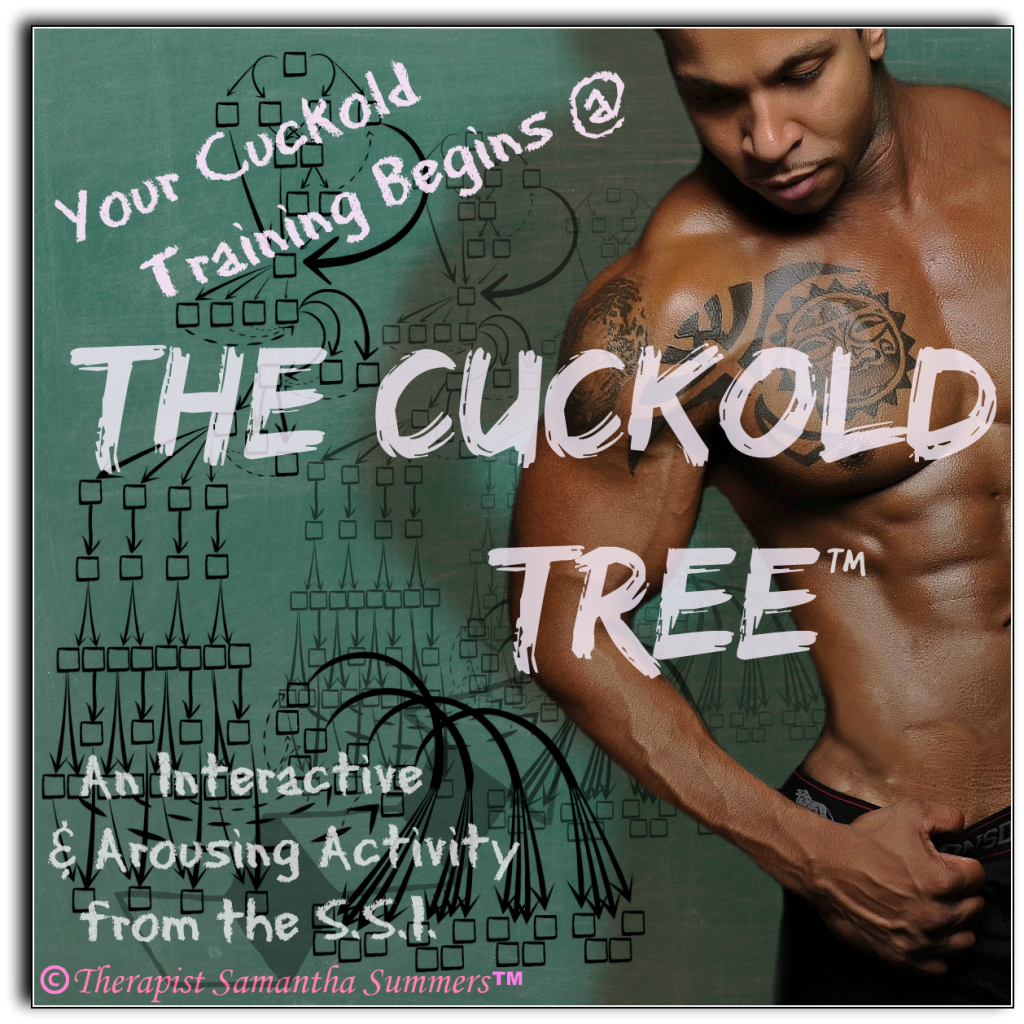 Interested?
For more info, and in order to obtain, click on the Cover-photo above…
(This Pay-to-View can only be purchased through Niteflirt® and via their reputable payment system.)
This Interactive Adults-Only Product is available for the one-time price of $3.99, and is immediately available in its entirety upon payment.
(No Downloads or Installs required for use; however, please see further down this page for a free Compatibility-Test. Furthermore, all portions are hosted here on our site, so no external travel will be needed after you've made this purchase at www.Niteflirt.com)
This is quite the unique interactive erotic activity for anyone interested in Cuckoldry on any level (if I do say so myself, that is). Not only does it have numerous possibilities as you participate, with different questions, observations, actions & images depending on your previous choices, but it also has literally hours of re-play-ability, which is encouraged so that you may see all which may have occurred (and learn about the where those other branches go and what they lead to); in addition to thus gaining all it has to offer!
Once you have obtained the Pay-to-View passphrase, you may enter it below to begin the Course…
This content is protected. Please enter the password to access it.
Cuckoldry Tree
was last modified:
July 11th, 2020
by
Gratis Javascript Tester Duo
NOTICE: Many of the Pay-to-Views available from the SSI require Javascript to be enabled in order to function.
If you are unsure, you may use our little test-code below compliments of the S.S.I.
TEST A: If you see nothing in the box below, everything is probably okay, but do TEST B to be sure...
TEST B: If the above box is empty, click on the button below to be proof-positive Javascript is enabled.
If you have clicked the button and are unsure whether or not it worked... then you DO NOT have Javascript enabled, plain & simple.
Cuckoldry Tree
was last modified:
July 11th, 2020
by