The Sissy Tree
O Sissy tree, o Sissy tree
How Sexy are thy Sissies
Click or tap the Sissy Balls on the tree above to see each of the tree's Sissies.
IMPORTANT: Our Sissy Tree is in need of more Sissies!
The More the Merrier!
Want to be a Sissy Ball this Holiday Season? Then don't wait! Be added to the Sissy Tree today.
Click on the image below to obtain a place on the tree before it becomes full of Sissy Cheer…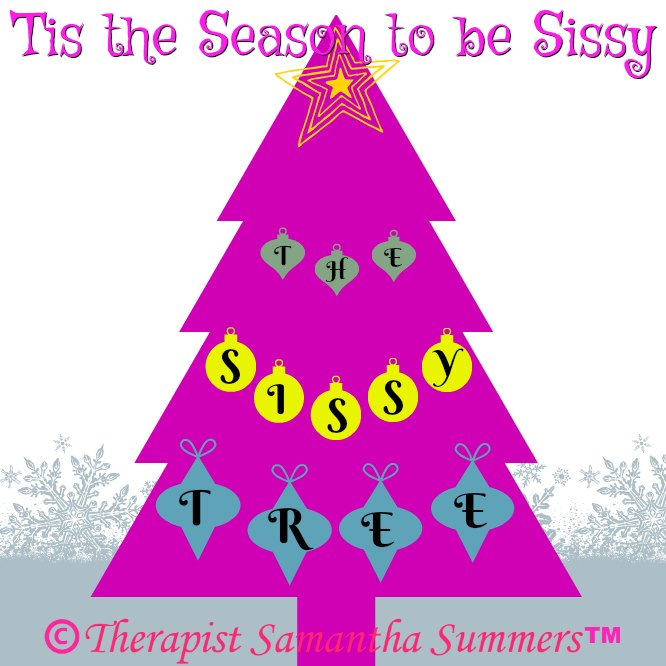 After purchasing your placement on the tree, go to the Photo Submission Form that you'll find with your purchase. You may upload more than one photo, but only one will be used as your placement on the tree; in both the Sissy Ball itself and for in the pop up concerning your individual Ornament. Within 48 hours of your submission, you will be added to the Tree for the World to see and notified of your placement.
It would be greatly appreciated if you would share our Special SISSY TREE via the appropriate Share Buttons below:
Sissy Tree
was last modified:
December 7th, 2017
by