The No Loophole Gloryhole Contract
An Extreme Forced-Bi Blackmail Contract
Originally, I gave the contractual ultimatum of "Be Bi or Buy Out" (i.e. go ahead with participation in bisexual activities or take a substantial hit to your wallet; see more on this contract below). But that ability to buy your way out of going ahead with being forced-bi was a way out. Now there is NO WAY OUT! Unlike the Be Bi or Buy Out contract, which had the ability to choose from Forced-Bi tasks ranging from the tame to the tormenting, this contract has but one task… to SUCK COCK! And also unlike the previous contract, the No Loophole Gloryhole Contract completely lacks any Buy Out. There is no way for you to pay your way out of this situation. I have gone so far as making it a contractual violation for me to take money in exchange for the termination of the contract! This is as concrete as a Forced-Bi Contract gets. Once you sign on the dotted line, there will be no going back. Once you sign, you will have to SUCK COCK. Well… unless you want everyone you know to be shown how much you desire to do it…
This contract has been streamlined and thus is 30% shorter than the Be Bi or Buy Out Contract and can be initiated quicker and with less requirements prior to signing. This contract contains 2 levels of information disclosure; each level containing several disclosure methods. Once signed, the participant will have 30 days to complete all detailed portions of the Gloryhole Task or face dire consequences! There are no tricks or traps in this contract, as none are needed!
Let's see if you have the balls to go Bi or say Bye Bye!
NOTE: The purchase of this contract does NOT initiate the contract nor bind the purchaser to any requirements.
In order to obtain this contract for $19.99, click on the image below: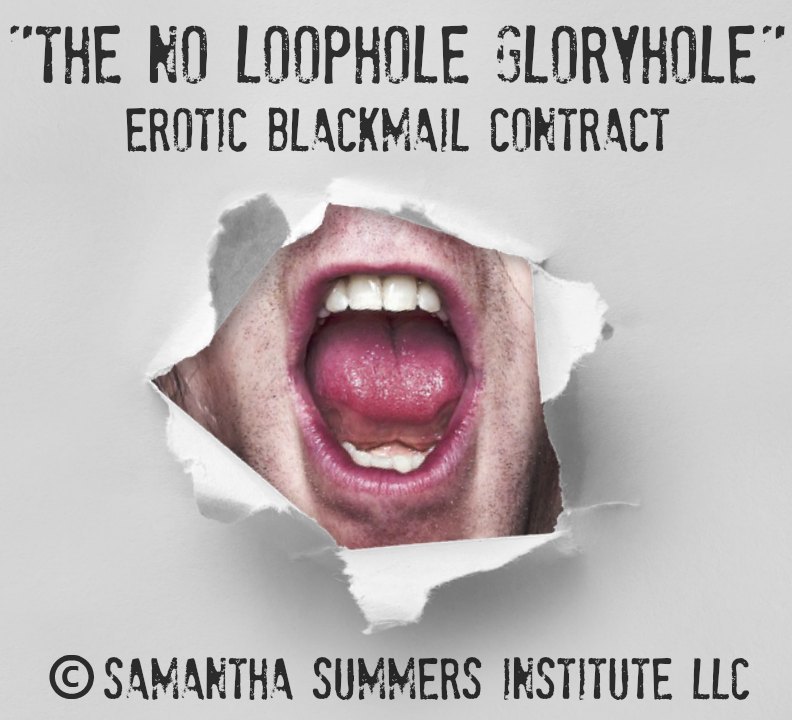 Upon your purchase of the above via Niteflirt, you will have full access to the entire contract in PDF, DOC, and RTF formats, as well as access to the included information addendum form.
Looking for something a little less… extreme? 
See the "Be Bi or Buy Out" Forced Bi contract here:
Want Coerced-Bi of a non-contractual nature?
See my Coerced Bi Cognitive Dissonance program here:
Gloryhole Contract
was last modified:
June 16th, 2019
by